Christina Schnyders, Interim Provost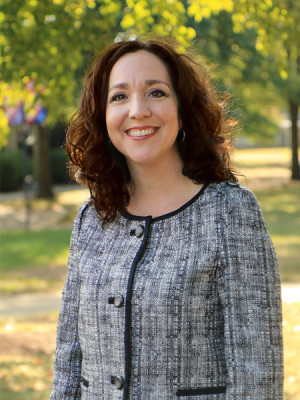 Christina Schnyders was promoted to interim provost in 2022.
She previously served Malone as Director of the Graduate Program in Counseling and Human Development and holds the faculty rank of associate professor. Schnyders has served Malone in a variety of roles since 2006 when she joined the community as a resident director. Her academic responsibilities began in 2011 and she has risen through the faculty ranks, culminating in her work as Faculty Chair from 2019 to 2021.

Schynders holds a doctorate in Counseling and Human Development from Kent State University and is a licensed professional clinical counselor. She earned her bachelor's degree from Simpson University in Redding, California and her master's degree in Clinical and Pastoral Counseling from Ashland Theological Seminary.

She and her husband, Scott, have two children and reside in Canton.