Albert H. Smith, Jr., CPA, CMA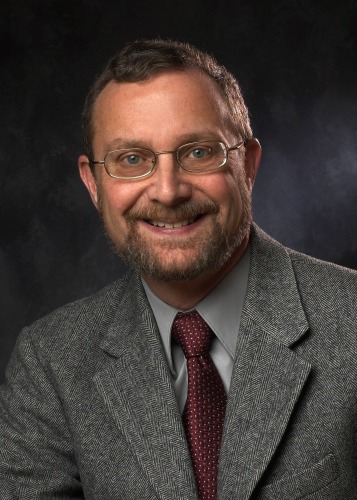 Biography
Albert ("Bert") Smith is a lifelong resident of Canton. He graduated from Mount Union College in 1977 with a BA in Accounting, and from The Ohio State University in 1979 with the MBA degree including a concentration in finance. He passed the CPA exam in 1981 and the CMA exam in 1999. After five years working with Ernst and Young LLP, Bert joined the administration of Malone in 1983, and soon began to teach. He has held a number of administrative and faculty positions at Malone, including Dean of the School of Business. He is an associate professor with teaching responsibilities primarily in the field of financial accounting. Bert holds elected positions on the committee on organization, and was appointed to the Worldview Forum Council.
Bert is married to Judith L. Smith. They have two adult children, A. Andrew and Bonnie. Bert is an assistant scoutmaster with Boy Scout Troop 4 and enjoys outdoor sports such as backpacking, canoeing and sailing. He is treasurer of Christ Presbyterian Church and an active member of a number of committees there. One of the major joys of his life is singing in the Chancel Choir. Bert also serves on the board of directors for not-for-profit organizations, Voices of Canton, Inc. (VOCI) and Heritage House.


Education
B.A., Major in Accounting, Mount Union College, 1977

MBA, Concentration in Finance, The Ohio State University, 1979
Experience
Non-teaching Experience

1979-1983 Ernst and Whinney (now Ernst and Young, LLP), Certified Public Accountants, Senior Accountant
1983-1984 Malone Manager of Computer Services
1984-1988 Malone Assistant to Manager of Computer Services

1987-1998 Malone University, Chair of the Administrative Sciences Department
1998-2000 MCMP, Adjunct Faculty Coordinator
2001-2003 Chair of the Malone Faculty

2001-2004 Co-Coordinator, NCA Continuation of Accreditation
2005-2009 Dean, School of Business

Teaching Experience
1983-1984 Part-time instructor of accounting and business administration, Malone

1984-Present Malone University, Full-time Associate Professor of Business Administration, tenure granted 1991.
Teaching Assignments
Principles of Accounting I & II
Auditing Theory

Intermediate Accounting I & II
College Experience

Advanced Accounting I & II

Cost Accounting
MBA Financial Accounting for Management Decision Making and Control (Ground and Online)