James H. Brownlee, Ph.D., Interim Dean of the College of Theology, Arts & Sciences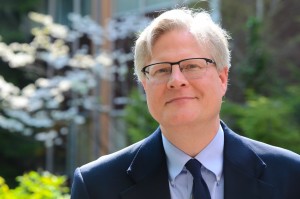 As dean, Brownlee provides support and leadership for eight academic departments and two centers of excellence. Working with chairs and program directors, he supports faculty hires, the promotion and tenure process, curricular initiatives, special accreditation, and operational and capital budgets.
The Professor of English also is a Senior Fulbright Scholar, having spent a year in Moscow teaching and studying. His academic discipline is English, specializing in American literature and the way in which literary texts explore religion and questions of belief and unbelief. He holds the M.A. and Ph.D. in Language and Literature from the University of Minnesota and a B.A. in English from Wheaton College. He joined the Malone community in 1999.