Meet Our Department Chair
Management Studies Graduate, Cindy Wilson '93, named chair of Department of Business and Technologies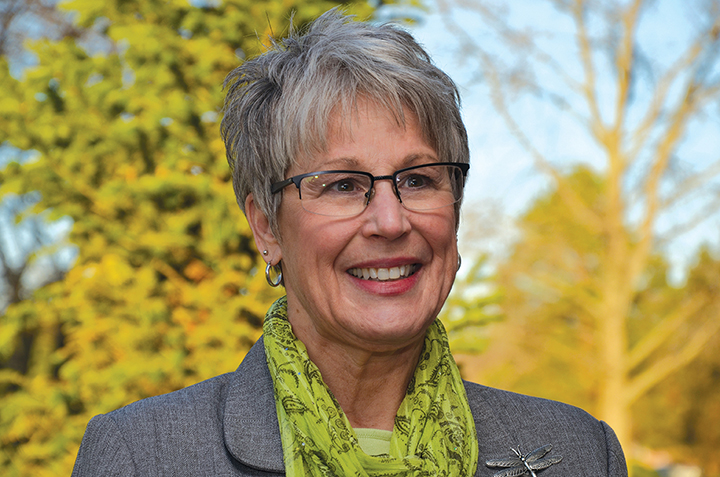 Cindy Wilson's entrepreneurial instincts and unwillingness to quit at anything she begins trace back to grandparents, parents, and professional mentors who saw the promise within her and modeled for her what it meant to make the most of every opportunity. Her grandparents on her mother's side were entrepreneurs who owned and operated restaurants and hotels, while her father's parents worked in manufacturing, blue collar work in factories, the kind of work that challenges the strongest of spirits.
"I've been blessed by extraordinary mentors," said Wilson, who recently was appointed to the position of Chair of the Department of Business and Technologies after 13 years as Director of Management Studies and 32 ½ years in positions of increasing responsibility at the Goodyear Tire & Rubber Company. "God has been very good to me. My career has been a natural progression and I've been able to take something from every stop to shape who I am today."
A native of Akron and graduate of Springfield High School, Wilson went to work at Goodyear just days after graduation. It was the beginning of a career that led her to serve in sixteen different positions in finance, human resources, expatriate services, corporate information technology, and IT project management. Each position provided her with more learning, growth, and opportunity.
Wilson's introduction to Malone came as a student when she signed up for the Management Studies program after earning an associate's degree from the University of Akron. "It was my husband, Ed, who recommended the program," said Wilson. "He earned it while working in law enforcement and knew it was something I could do while working at Goodyear. I completed the program in 1993, a member of co-hort number 52. I have a paperweight that is engraved 'Malone Class M-52, 1993.' It has a space place on my desk."
Wilson did not know at that time that she would return to Malone as an adjunct faculty member in the program in 2002 and later be asked to serve as Director of Management Studies in 2007. She has been a member of the Malone family ever since.
"I was at a crossroads in my career at Goodyear at that time" said Wilson. "I was ready for a change, it was time to go into a different direction in my professional journey."
Her own experience in the program allowed her to relate to the adult learners who were balancing work and family responsibilities while working toward their degree.
"I sat in their seats," said Wilson. "I lived their days. I can relate to them. I understood what it meant to balance competing demands on your time. I'm so proud of the degree completion program. It has helped so many people live out their lifelong dream of earning a college degree."
Wilson, who also earned an Executive MBA from Baldwin-Wallace University, was named Chair of Business and Technologies in 2020. While still new to her position as chair, Wilson has already worked with faculty to launch three new specializations in the MBA program, restructure the way the degree completion program is offered, and launched new academic programs.
"I've poured myself into this job like I have done throughout my career," she said. "I've stayed at Malone a long time because I feel called to serve. I'm excited about what we can achieve working together as a team."