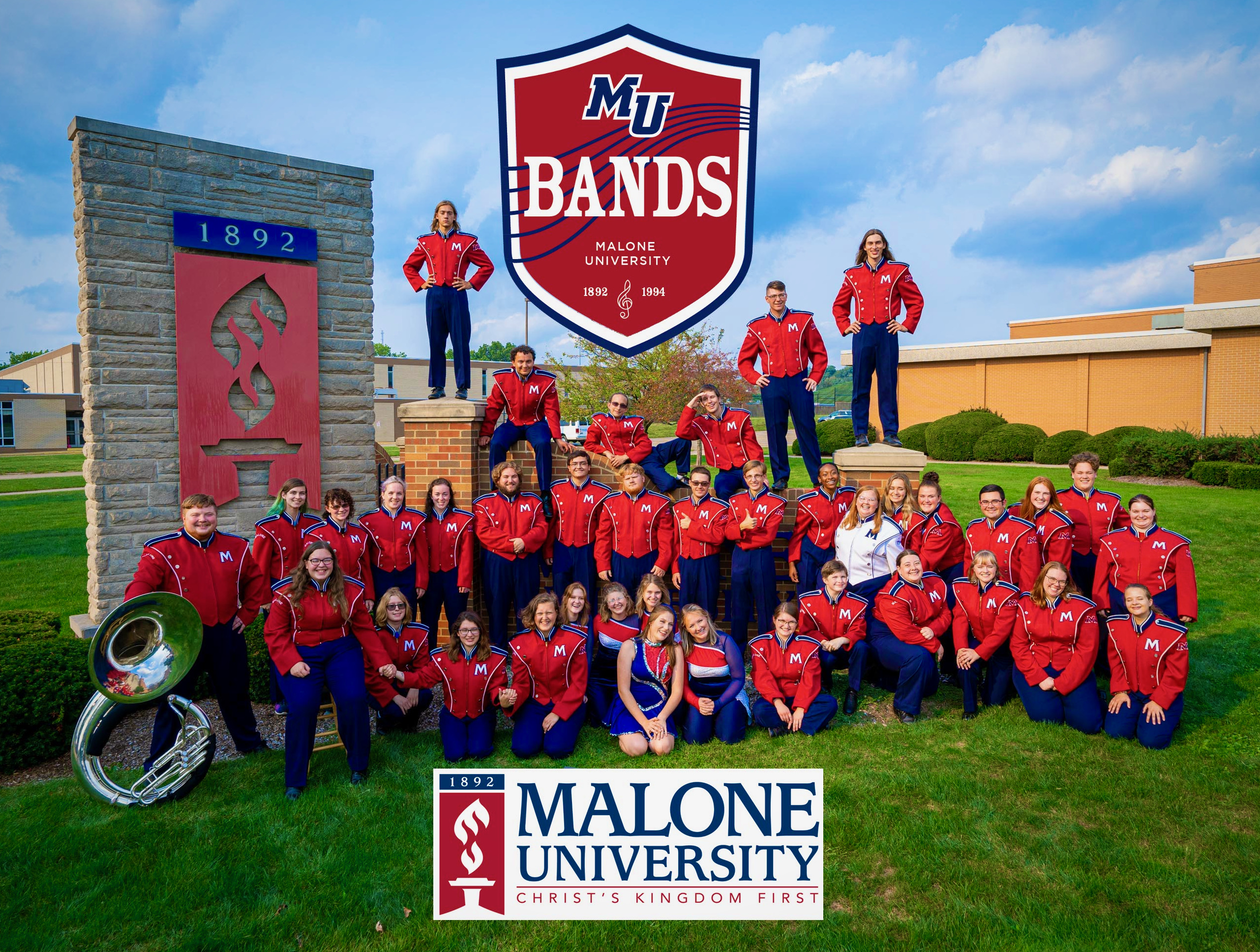 The Pioneer Spirit Marching Band is one of the most visible and active organizations on the Malone University campus, welcoming students of all academic majors into the Department of Music.
The PSMB performs for campus and community events, athletic competitions, and in exhibition at band festivals and competitions throughout Ohio. As a performing ensemble, the PSMB strives to present highly engaging and entertaining field shows by drawing upon the rich history of the marching arts, and performing exciting music at the highest level. As an organization, the PSMB operates on a foundation of professionalism, respect, and positivity -- creating an enriching environment where students can grow artistically, socially, academically, and spiritually while working together as a musical family.
Marching season begins two weeks prior to the start of classes with band camp. Camp allows the band members to get a head start on the season, develop their musical abilities, and reunite with friends or forge new relationships.
---
2022 Marching Band Performances: (Admission charged on-location)
Saturday, September 17: Lakewood HS Band Festival -- Guest collegiate ensemble
Saturday, September 24: Pymatuning Valley HS Band Festival -- Guest collegiate ensemble
Saturday, October 1: Willard HS "Sound of Pride" Festival -- Guest collegiate ensemble
Additional performances TBA
Pioneer Color Guard
Our color guard is an integral part of our marching band. Members use a variety of equipment including flags, silks, air-blades, and dance routines. For participation, members will receive a .5 credit hour for the fall semester and will perform with the Pioneer Spirit Marching Band.