Upcoming Events
Events that help you see the world, make a difference, and enhance your education.
Migration Awareness Walk
In partnership with the Immigrant Worker Project and Walsh University
Malone is hosting a migration awareness walk for the local community to simulate the plight of migrants who travel from south of our border to live and work in Ohio. Participants will spend one hour walking a path while hearing the stories of those who have experienced this journey.
We will end the walk with opportunities to connect with agencies who do ongoing work with this population, and celebrate with food made by migrants.

One free CEU credit is available to social workers and counselors for participating in a one hour walk.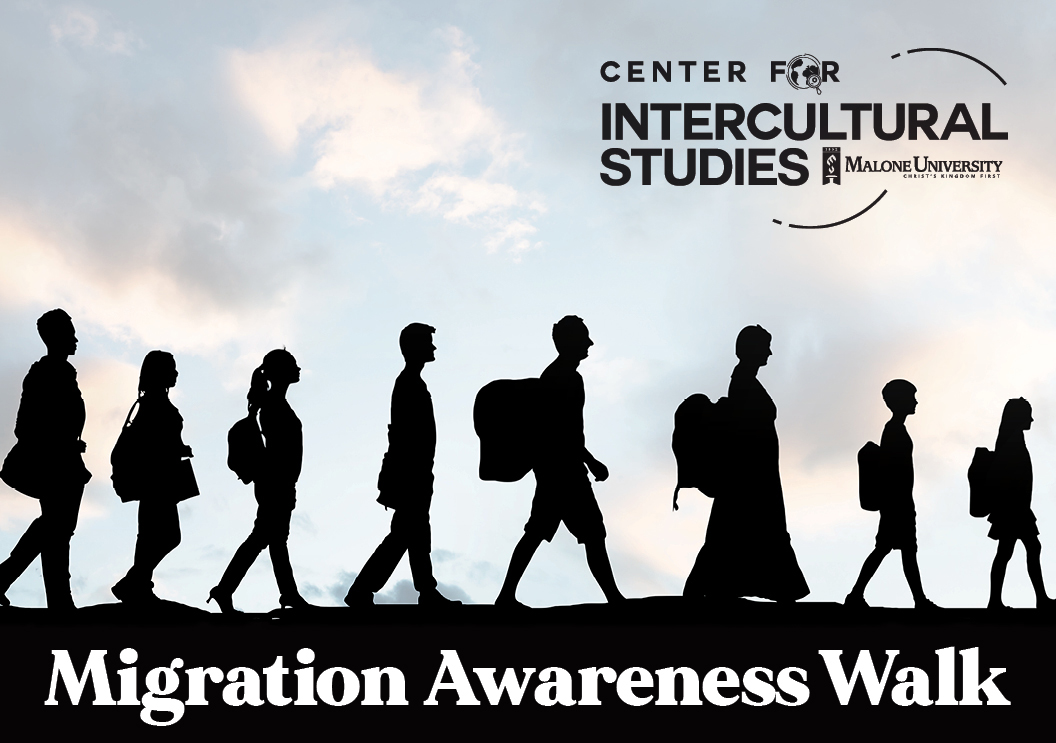 April 14, 2023: 10 a.m. - 1:30 p.m.
or
April 15, 2023: 10 a.m - 1 p.m.

The walk begins at the Brehme Centennial Center (Building 11).
Past Events
Immigration Ohio 2020