Get To Know Dixie
"Organization and dedication are key components of success, both of which you will experience and learn in the Degree Completion program at Malone." -Dixie Cain-Hardgrove '14
Dixie Cain-Hardgrove is a 2014 graduate of the Malone University Accelerated Degree Completion Program in Management. Dixie currently serves as a Physical Therapy Assistant & Facility Rehab Director for Atlas Rehab and Wellness. Get to know Dixie and hear more about her Malone experience by reading her profile below!
---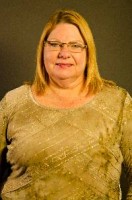 Having already completed an associate's degree, Dixie Cain-Hardgrove '14 knew that in order to advance her career she would need a bachelor's degree to give her that extra edge. Cain-Hardgrove decided that she needed to find a program that would allow her to obtain her bachelor's degree in an accelerated time frame.
"I was really drawn to Malone University because of the short time frame to complete the program," said Cain-Hardgrove. "Since I already had an associate's degree, my hope was that I'd be able to transfer in as many credits as possible, complete the program in that short time frame, and obtain my bachelor's degree."
To Cain-Hardgrove's surprise, her hopes soon played out to be a reality as almost all of her credits transferred into the program. This left Cain-Hardgrove with an even shorter time frame to complete her degree than she envisioned when she first began the process.
"It became very clear to me that this program was set up to encourage success. My professors supported me every step of the way which really helped me to thrive in the program," said Cain-Hardgrove.
To those who are considering the degree completion program at Malone, Cain-Hardgrove has a few words of advice:
"Be prepared to work hard, learn, and earn your success. Don't be afraid to start this new adventure, you can do it!"
Want to hear more about Dixie's Malone experiences? Contact Dixie today!