Fulfilling a bigger dream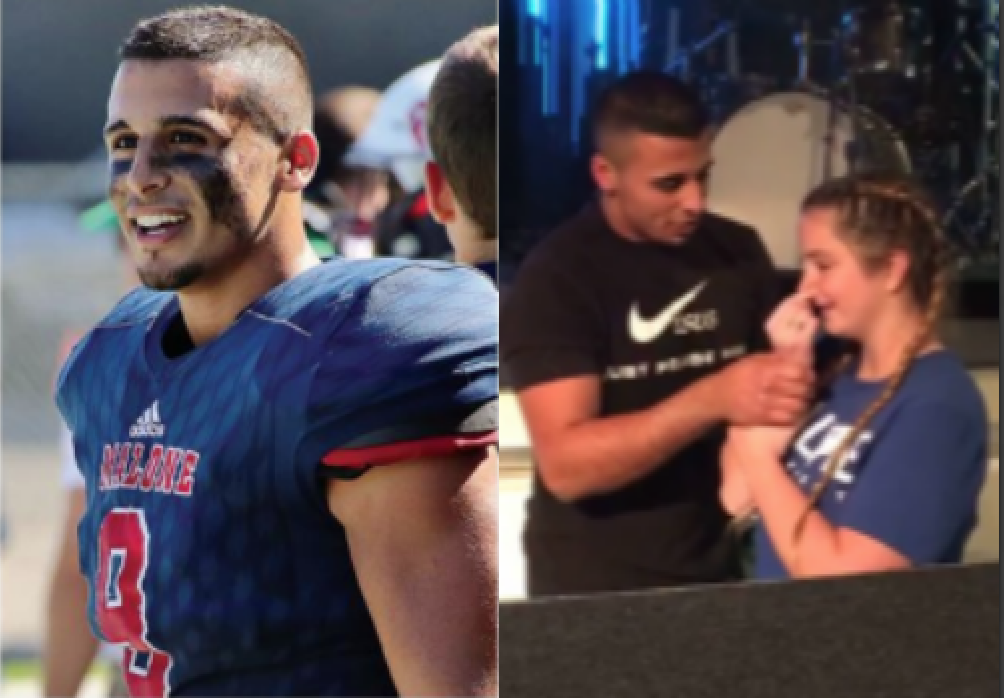 Chad Bata '19 was living the dream he'd had since fourth grade: playing NCAA Div. I football for Eastern Michigan University, before he felt like God was calling him to something even better.
Bata had committed his life to Christ just before leaving for his freshman year of college, and was part of a prison ministry and FCA.
"But I felt like God was telling me to move on… to make God first and football second," Bata said. "I was confused, because we'd had a breakout season and things were going great, but the next day my pastor called me with an opportunity, so I took it, and God took over my life in the best way possible."
Bata serves Church on the Rise in Westlake as junior high youth pastor, and also does inner-city outreach and evangelism. When he began his career at the church, he knew he couldn't also play Division I football, so he began searching for a new college to call home. He was impressed with what he found online about Malone, and details quickly fell into place.
He's majoring in pastoral ministries and minoring in business, while serving his church on the weekends and frequently delivering sermons. Recently, he had the privilege to baptize several of his Malone classmates.
"Malone is helping me to become a better man," he said. "And the constant support that I've received through teachers, coaches, and friends is what's best for my future, to help me someday be a better husband, father, and pastor. I have found my identity in Christ, and it's my passion to help others, especially kids, to know who they are in Jesus. It's truly a blessing, and I love doing it."
Last fall, Bata played nine games for the Pioneers as a linebacker. He made a total of 28 tackles with one sack and a pass break up. He hopes to make even more significant contributions in 2018, both on and off the field.
"We went from 1-11 my first year at Eastern Michigan to the next year being 7 and 5 because of a huge culture change," he said. "In James 1: 2-4, the Word tells us to persevere through trials, and I hope to be a part of bringing a culture change to the football team as well. When things get tough, we need to persevere. We're going to change the culture, move our team forward, and make this school proud of us."