Exhibits and Performances
Art Exhibits
Connect to our continually updated and vibrant on-campus art exhibits.
Theatre Performances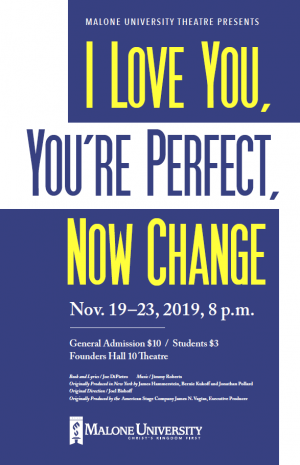 Check out Theatre at Malone University's Facebook page for daily updates on our productions!
Open Frame Film Festival
The Open Frame is a festival that screens one night of films to an audience of hundreds. It is also a film development program that helps students move through the production process just as professionals do.
During the past 15 years, our students have made hundreds of films — working hard as producers, writers, directors, technicians, actors, and artists.