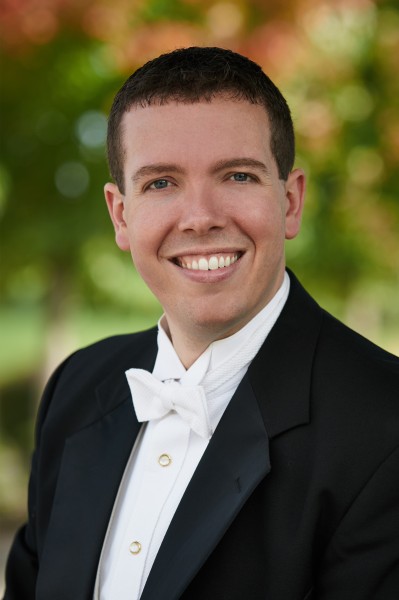 Jon C. Peterson, D.M.A., serves as Assistant Professor of Music and Director of Choral Activities at Malone University. At Malone, Dr. Peterson conducts the University Chorale, Chamber Choir and he teaches courses in choral music (including literature, methods and conducting) as well as some coursework in music ministry.
Peterson received his doctoral and masters degrees in choral conducting with a doctoral minor in historical musicology from The University of Arizona and Southern Methodist University, respectively. He graduated Phi Beta Kappa from Austin College with an undergraduate degree in vocal performance.
Prior to coming to Malone in Fall 2013, Peterson served on the music faculty at Bluffton University in Bluffton, Ohio and as Artistic Director of The Magpie Consort, a Columbus-based chamber chorus of 20 voices. In addition to his passion for working with university students, his experience in music ministry has taken him to congregations of varying sizes and denominations in Texas, Arizona, Arkansas and Ohio. Peterson has prepared choirs for the Arkansas Symphony Orchestra, Philander Smith College, the University of Arizona and Southern Methodist University and has sung with such respected choral organizations as the Dallas Symphony Chorus and the Tucson Symphony Orchestra Chorus.
His recent research has focused on hymnology, world music, and Baroque oratorio; he has also contributed choral repertoire analyses to GIA Publications' Teaching Music Through Performance in Middle School Choir, released in 2011.
In addition to his faculty responsibilities at Malone, he also serves as conductor for the Malone University Honors Choir (for high school students), Voices of Canton, Inc. (VOCI), and The All-Ohio State Fair Youth Choir.
When not making music, Dr. Peterson enjoys cycling and spending time with his wife and sons.