Bring the mind's inner-workings to life
As part of Malone University's College of Theology, Arts & Sciences, the Department of Psychology offers a major, a minor, and a liberal arts concentration in Psychology.
As a student of Psychology at Malone, we encourage you to enrich your study of human thought, behavior and emotion by contemplating the connections between Christian faith, learning and living.
New for fall 2022: Learn more about our accelerated program in psychology and counseling
Prepare for the future
Malone's psychology program provides excellent preparation for graduate study, for jobs that emphasize understanding of human behavior and the ability to understand data and to communication effectively, and for intellectual, personal, and interpersonal growth.
Learning about God's creation
We invite you to join us on our quest for faithful learning about God's most complex and mysterious creation: human beings. The mission of the Department of Psychology is to promote the development of students who can understand, critique, and apply theories, research findings, and methodologies across a broad range of areas within psychology. Furthermore, we provide a supportive context for such development that encourages students to contemplate relationships between the Christian faith and learning and living. We are committed to our students' growth in knowledge, wisdom, and compassion so that they will succeed and serve in their future educational, career, and personal endeavors.
Our faculty members are committed to a full and deep understanding of human beings and believe that as such an understanding can be gained by drawing upon the resources of the Christian faith and the discipline of psychology.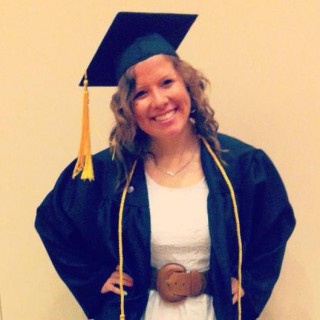 "Malone's Psychology program best prepared me for graduate school by having dedicated and passionate faculty members willing to take the time to make me the best I can be in the field of psychology. My Malone practicum experience at Child & Adolescent Behavioral Health also helped me to discover and hone in on the population that I was most passionate about and wanted to serve post-graduation."
Department Majors and Minors