The Clinical Mental Health Counseling track at Malone University offers students from any undergraduate background the opportunity to pursue a career in the counseling field. Students may choose from either a hybrid format or a fully online format. Both formats offer the same curriculum and prepare students to take the National Counselor Licensure Examination at the conclusion of the program. The program is fully accredited by The Council for Accreditation of Counseling and Related Educational Programs (CACREP).
The curriculum of the Clinical Mental Health Counseling Program includes coursework, practicum and internships, all of which can be completed within two to three years, dependent upon the graduate student's time frame. The curriculum also incorporates a variety of subject areas which gives graduates the opportunity to seek a career in either a general setting or in a more specific setting.
Preparing you for the future
The Clinical Mental Health Counseling track prepares students to become Licensed Professional Counselors who may serve in a mental health agency, substance abuse treatment center, hospital, school, church, and in other professional settings. There are two delivery formats: hybrid and fully online with no residency requirements. The hybrid delivery format is an effective combination of fully on campus courses, hybrid courses (about 50% on campus and 50% online), and fully online courses.
Within the past academic year (2018-2019), graduates of the Clinical Mental Health Counseling Program had a 100% pass rate on the National Counselor Licensure Exam! Within the past five years, graduates of the Clinical Mental Health Counseling Program have had a National Counselor Licensure Exam pass rate of 93-100%. The employment rate upon completion of the Clinical Mental Health Counseling Program is 99%. Frequently, our graduate counseling students are offered full-time positions while they are completing their internships.
It is our goal to make sure our graduates leave with the best possible knowledge, training, and skills so that they may be able to move forward into their careers with ease.
View course curriculum
Each course and its description is listed in the official Academic Catalog.

Once in the catalog, you can use the buttons (pictured left) located at the upper right of the page to plan your courses, save courses to your own personalized catalog, print them, and more!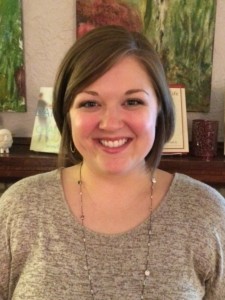 "If you are considering Malone, you will not regret your decision. The Christian atmosphere, the community, the education, and the genuine professors & staff really make your experience well worth it…