Now enrolling for our Fall 2023 cohort!
Invest in your gifted learners
Designed to allow teachers to complete the program entirely online within on year and use your current classroom students for practicum objectives.
add to any existing Ohio teaching license after completing required coursework.
This endorsement is designed to help teachers develop expertise in identifying students who are gifted learners, differentiating the curriculum to meet their needs, and providing support for other teachers in meeting the needs of their students as well.
Developed by practicing educators who work with gifted learners
The program allows teachers to focus on the development of the knowledge and skills needed to work with gifted students. Program participants learn to develop competence in differentiating student capabilities to meet the academic, social, and emotional needs of all learners.

Formatted in the cohort model, this fully online program can be completed within one year. Courses are 8 weeks in duration.

Only six courses (18 credit hours) are needed to complete the program:
Assessment and Identification of Gifted Populations
Curriculum for Gifted Learners
Differentiation and Collaboration for the Teacher of Gifted Learners
Administration of Gifted Programs
Learning and Behavioral Characteristics of Gifted and Talented Students
A practicum is embedded in the above listed courses
The cost per credit hour is $350. Financial aid is available and discounted/cohort tuition is guaranteed for the length of the cohort.
View course curriculum
Each course and its description is listed in the official Academic Catalog.

Once in the catalog, you can use the buttons (pictured left) located at the upper right of the page to plan your courses, save courses to your own personalized catalog, print them, and more!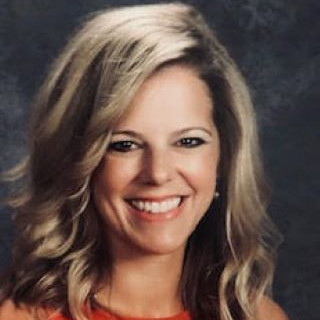 "As an educator, I am always looking to refine my teaching practice. My enrollment in Malone's Gifted Intervention Specialist program has given me practical strategies not only to improve the performance of my gifted learners but also for the students in my classroom on the whole. The online courses have been challenging yet manageable for my full-time teaching schedule and the instructors lead with a wealth of knowledge and are always positive and encouraging. I've enjoyed this journey and look forward to the opportunities that this endorsement will provide in my educational career."