Find a purposeful and meaningful career in educating and caring for children from preschool through fifth grade in a private or public school setting
Join a tight-knit community that prepares teachers of integrity. Become a teacher through educational experiences that begin in your first year of college, driven by professors with doctorate degrees and lifetimes of teaching experience. Grow into a knowledgeable, reflective, and collaborative educator who is committed to serving all children as they become people of respect, compassion, and fairness.
Program Distinctives
Network through our long-standing community partnerships to earn top-quality student-teaching placements and jobs immediately upon graduation.
Learn through field experience beginning in your first year of college.
Discover your deep care for children in an education program designed for people of any background that is rooted in God's love for all people.
View course curriculum
The Primary Childhood Education major curriculum is listed in the official Academic Catalog.

Once in the catalog, you can use the buttons (pictured left) located at the upper right of the page to plan your courses, save courses to your own personalized catalog, print them, and more!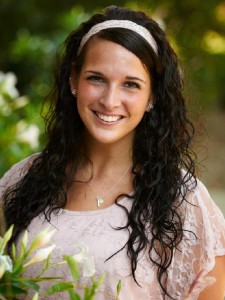 Alumni Profile
Rebecca Krejci '15
After graduating from Malone, Rebecca's connections in the area enabled her to land a job teaching sixth-grade language arts at Ohio's Cloverleaf Middle School.