The numbers add up
Accounting information, crucial for the functioning of the world's economy, depends on the expertise and integrity of the professional accountant. Accountancy is one of the most in-demand professions in the United States. Industry, public accounting firms, financial services, not-for-profits, small and large organizations all require accountants. This high demand will continue for the foreseeable future.
Why study Accounting at Malone?
The ACBSP-accredited Malone University accounting major provides you with a well-rounded understanding of the subject areas within accounting.
We believe, and professional certification requirements insist, that the accountant also has a thorough understanding of business administration. Therefore nearly all of the business administration majors required courses are included in the accounting major. All you need to do is take two business electives, and you will earn two majors; one in accounting and a second major in business administration.
What can I do with an accounting degree?
Accountant
Controller
Insurance
Government
Entrepreneur
Financial Planner
Consulting
Investments
Banker
Real world experience — long before graduation
Internship opportunities abound for students at Malone — our students have accepted internships at corporations such as The Timken Company, small businesses such as Beaver Excavating, non-profit companies, and churches. Possibilities are endless: if you are interested in international finance, consider adding a Global & International Studies secondary major, which also incorporates a study abroad experience.
Life after Malone
Graduates of Malone's School of Business and Leadership have gained acceptance to top (including Ivy League) graduate schools in the nation, and the various careers they hold are as diverse as our alumni themselves!
From being an executive at Atlantic Records to working for non-profit organizations, our alumni find themselves as accountants, CEOs, realtors, controllers, hotel or restaurant managers, consultants, financial planners, golf course managers, and presidents of Fortune 500 companies.
View course curriculum
The accounting major curriculum is listed in the official Academic Catalog.



Once in the catalog, you can use the buttons (pictured left) located at the upper right of the page to plan your courses, save courses to your own personalized catalog, print, and more!
Accounting minor
Students who are majoring in another program may choose to take an Accounting minor in addition to their primary course of study. A minor normally consists of a minimum of 15 semester hours, 6 of which must be taken at the 300/400 level. Each academic school or department must approve the student and curriculum to be used in the completion of each minor for the Office of the Registrar to verify at the point of graduation.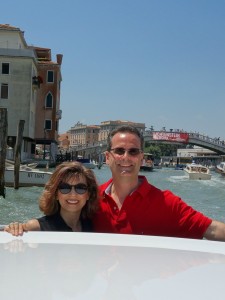 Randy Leali, a Malone graduate and a partner at Ernst & Young, leads global projects and has traveled the world for his position.