Invest in your skill set
Think about how much time you spend on social media. Scrolling through image after image. Images that grab your attention and are created by people all over the world.
These are images that promote individuals, brands, organizations, churches, non-profits…the list goes on and on.
We live in a highly visual culture and that brings with it a need for visually literate people in almost every field. People that can make interesting and attractive social media posts, better PowerPoint slides, visually exciting newsletters and emails, and impromptu interior designers can increase their effectiveness in their field and improve outcomes.
Check out Malone Scholarship Opportunities
Make it your minor
The Art minor prepares you with a set of foundational theory and skill courses that are relevant to a variety of visual problems you might encounter. Then, choose two courses in the area most important to you!
Requirements (18 hours):
ART 232 - 2D Design 
ART 271 - Digital Design: Adobe Suite 
ART 303 - Studio Experiences in 3D Design 
ART 314 - Digital Photography
and
any two additional courses in digital arts or fine arts


Off Campus Enrichment
View course curriculum
The art minor curriculum for the basic program consists of 18 required semester hours of art courses. Each course is listed in the official Academic Catalog.
Once in the catalog, you can use the buttons (pictured below) located at the upper right of the page to plan your courses, save courses to your own personalized catalog, print, and more!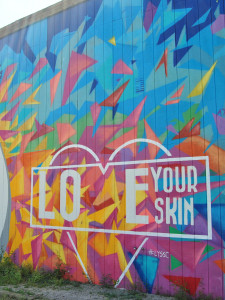 Mural enriches community and promotes awareness
Alexa Thompson '19 and Tim Carmany '07 are two Malone grads who worked together to complete a special mural in downtown Canton.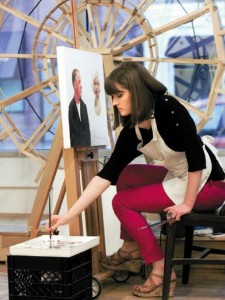 Alumni Profile
Heather Bullach '11
A portrait and figurative artist, Heather received much acclaim for her "50" project, in which she painted 50 portraits of local community members.