Study the Old Testament—in its original language
Students who are majoring in another program may choose to take the Biblical Hebrew minor in addition to their primary course of study. Whether you're planning on going to seminary or entering into ministry after college, a background in biblical Hebrew will equip you to read, study, and interpret the Old Testament with accuracy, clarity, and understanding. You'll become acquainted with the grammar and vocabulary of biblical Hebrew and use your knowledge to explore advanced interpretations of Scripture.
View course curriculum
The biblical Hebrew minor curriculum is listed in the official Academic Catalog.

Once in the catalog, you can use the buttons (pictured left) located at the upper right of the page to plan your courses, save courses to your own personalized catalog, print, and more!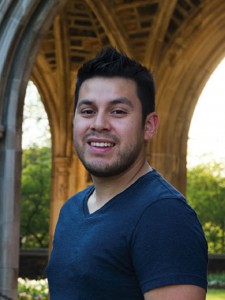 Alumni Profile
Gabriel Lopez
After graduating from Malone, Gabe enrolled at Duke Divinity School, where he is pursuing his M.Div. degree. He has a ministry tutoring Hispanic children struggling with the English language barrier.