Versatile degree with an added dimension
Malone's business program provides instruction in all general areas of business, so that our graduates are well-prepared to enter any area of business. Along the way if you find greater interests in one area or another, consider adding minor fields of study.
Why study Business at Malone?
The ACBSP-accredited Malone University business administration major provides you with a well-rounded understanding of the subject areas as you study accounting, business law, marketing, management, information systems, economics, and more.
We're serious about integrating Christian ethics into our curriculum. We emphasize ethics and integrity and make an intentional effort to make you aware of honorable business practices.
Our proximity to a metropolitan area and our respected reputation will provide you with numerous internship opportunities.
You'll get hands-on experience at corporations, small businesses, non-profit organizations, and even churches.
Our Enactus team (an entrepreneurial service & education team that competes nationally) has been incredibly successful in recent years — advancing to nationals and getting opportunities to practice their skills in front of Fortune 500 leaders.
You'll be taught by faculty members with doctoral degrees who have a wealth of experience — global and multinational finance, Christian investment, social sustainability, economic development, public accounting experts, small business, and more.
A minor or even a second major will maximize the benefits of your liberal arts education. Consider a secondary major in global and international studies if you are interested in working outside the U.S.; computer science if you'd enjoy working in the technology industry, marketing, finance, or more!
View course curriculum
The business administration major curriculum is listed in the official Academic Catalog.

Once in the catalog, you can use the buttons (pictured left) located at the upper right of the page to plan your courses, save courses to your own personalized catalog, print them, and more!
Business Administration minor
Students who are majoring in another program may choose to take a Business Administration minor in addition to their primary course of study. A minor normally consists of a minimum of 15 semester hours, 6 of which must be taken at the 300/400 level. Each academic school or department must approve the student and curriculum to be used in the completion of each minor for the Office of the Registrar to verify at the point of graduation. View the requirements in the catalog.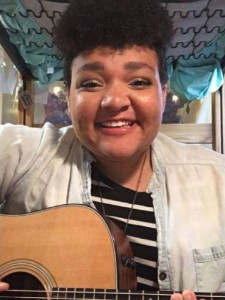 "From Our Conversations" is available via itunes and Spotify,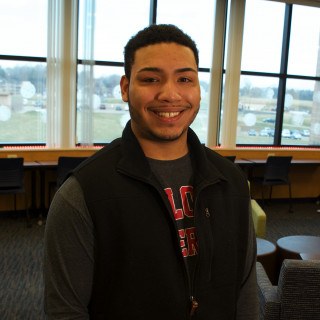 "I chose Malone because I knew being in a Christian environment I could grow and be challenged in my faith, which is something I have not had the opportunity to do in the past."