Explore the building blocks of creation
Learn more about yourself and the world around you as you investigate God's created world down to the very elements of its existence. All Chemistry majors will take various chemistry courses, math courses, and physics courses.
Then, you will select one of five tracks:
Forensic chemistry
Graduate school
Pre-dentistry
Pre-medicine
Pre-pharmacy
(See also pre-professional health programs in Biology)
Why study Chemistry at Malone?
Build relationships with faculty members who will prepare you well for everything you need to know in these competitive fields!
Engage in a 'flipped classroom,' where you'll collaborate in discussions, carry out research, watch online lectures, and master concepts in and out of the classroom all under the guidance of expert faculty.
Our program emphasizes a deep commitment to the integration of the Christian faith into the classroom and also to stewardship obligations to care for all of God's creation.
What can I do with this degree?
Malone offers the Pre-Professional Club to assist students who are planning to go to a professional school. You'll get help to navigate through the complicated application process, get updates on the latest medical literature, and chat with guest speakers who are working in the field and representatives from various professional schools.
Forensic chemistry students intern at the BCI Crime Lab in Richfield
Forensic scientist
Laboratory/medical researcher
Teacher/academia
Pharmacist
Research opportunities
There are numerous opportunities to pursue research with our faculty or pursue and present your own at our annual Student Research Symposium. In addition, students have enjoyed presenting at national conferences. This is excellent preparation for graduate school—and your career!
View course curriculum
The Chemistry major curriculum consists of several tracks, as well as core courses. Each course is listed in the official Academic Catalog.

Once in the catalog, you can use the buttons (pictured left) located at the upper right of the page to plan your courses, save courses to your own personalized catalog, print them, and more!
Chemistry minor
Students who are majoring in another program may choose to take a Chemistry minor in addition to their primary course of study. A minor normally consists of a minimum of 15 semester hours, six of which must be taken at the 300/400 level. Each academic school or department must approve the student and curriculum to be used in the completion of each minor for the Office of the Registrar to verify at the point of graduation.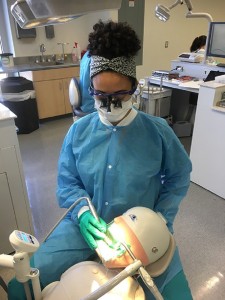 College is the first step you take toward the career you want. Make it a priority to learn all you can. The faculty and staff at Malone are ready to help you.