Lead the worship of God's people
Do you want to help the Church answer its ancient call to worship in the twenty-first century? The major in Christian Worship is designed to provide an understanding of the Bible, Christian theology, and the practice of Christian worship in today's world.
This major is excellent preparation for students who desire to follow God's call to lead Christian worship in a variety of possible ministry contexts and to prepare for graduate studies in ministry. Students who want to focus on formally developing their performance skills are encouraged to take selected courses in the Department of Music and/or to consider pursuing a minor through the Department of Music.
What can I do with this major?
A major in Christian Worship will prepare you to serve the Church in a variety of careers, including:
Minister of music
Worship pastor
Missionary, evangelist, or teacher
Worship leader
Music and worship evangelist
Church administrator
Director of worship and drama
Creative minister
Internships
Malone's theology programs involve internships in the fields that you'll eventually seek employment. Our professors help connect you with local churches and para-church organization throughout the Northeast Ohio region—and you are welcome to select other internships throughout the nation or world! Our students have interned at large and small churches. Just a few include: The Chapel, First Friends Church, Rivertree Christian Church, and NewPointe Community Church.
Learn more about internships at Malone
View course curriculum
The Christian Worship major consists of core Department of Bible, Theology, and Ministry core requirements, as well as some specialized courses. Each course is listed in the official Academic Catalog.

Once in the catalog, you can use the buttons (pictured left) located at the upper right of the page to plan your courses, save courses to your own personalized catalog, print them, and more!
Christian Worship minor
Students who are majoring in another program may choose to take a Christian Worship minor in addition to their primary course of study. A minor normally consists of a minimum of 15 semester hours, six of which must be taken at the 300/400 level. Each academic school or department must approve the student and curriculum to be used in the completion of each minor for the Office of the Registrar to verify at the point of graduation.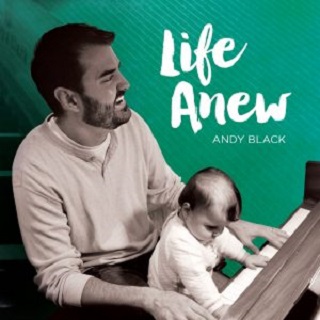 "The title of the album comes from my desire to humbly ask God to constantly fill me with new life," said Black. "I am passionate about giving hymns a broader audience, and hope to preserve their messages while breathing new life into them."