Help students
connect with
the natural world
This major will prepare you for licensure to teach life science and chemistry upon completion of the program. Requirements for the bachelor of arts degree include 35 hours of Professional Education coursework.
Students will develop invaluable skills in research, reasoning, writing, and scientific inquiry. The School of Education is accredited by the Council for the Accreditation of Educator Preparation (CAEP), the standard of excellence in teacher pedagogy.
NOTE: Because of the dual nature of this major (life science and chemistry), this major requires more than the standard number of hours, and thus could take an additional semester to complete.
Why study education at Malone?
Build relationships with faculty members who will prepare you well for everything you need to know in these competitive fields.
Engage in a flipped classroom, where you'll collaborate in discussions, carry out research, watch online lectures, and master concepts in and out of the classroom all under the guidance of expert faculty.
All programs emphasize and are deeply committed to the integration of the Christian faith into the classroom and to stewardship obligations to care for all of God's creation.
Malone has important, unique partnerships with local schools in Stark County - some courses are actually taught by Malone professors but within the walls of a public school.
Employers of our graduates say that these teachers demonstrate a commitment to address the needs of all students in a caring, nondiscriminatory, and equitable manner.
Graduates of the School of Education and Human Development often choose to teach in Ohio, but our alumni teach throughout the nation and around the world.
We emphasize using the latest technology in the classroom, and we'll make sure you're comfortable with it before you graduate.
Malone also offers a number of graduate programs in education.
Research opportunities
There are numerous opportunities to pursue research on your own or with faculty and present at the annual Student Research Symposium. In addition, students have enjoyed presenting at national conferences. This is excellent preparation for graduate school and your career.
Internship opportunities
Internship opportunities are enthusiastically encouraged during the summer or academic year. Connect with a faculty member to explore science opportunities such as the Au Sable Institute of Environmental Studies (offered primarily during the summer at the Great Lakes and Pacific Rim) or Best Semester.
As a Life Science Education major, you also will complete student teaching during your final semester of college to prepare for your teacher licensure.
View course curriculum
Course requirements for Life Science & Chemistry Education are listed in the official Academic Catalog.

Once in the catalog, you can use the buttons (pictured left) located at the upper right of the page to plan your courses, save courses to your own personalized catalog, print them, and more!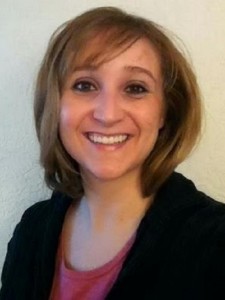 Alumni Profile
Lindsey Brant
Lindsey created an animal care vocation program at Canton South High School, offering local high school students excellent experiential hands-on learning opportunities.