Experience God's creation...
Learn how to create meaningful experiences for others, and discover how to lead effectively—all while taking really fun courses such as spelunking and initiative games! You'll take courses in group communication, recreational ministry, and program planning, and even get to have your own adventures in backpacking, rock climbing, and more!
Students who are majoring in another program may choose to take an Outdoor Leadership minor in addition to their primary course of study. A minor normally consists of a minimum of 15 semester hours, 6 of which must be taken at the 300/400 level. Each academic school or department must approve the student and curriculum to be used in the completion of each minor for the Office of the Registrar to verify at the point of graduation.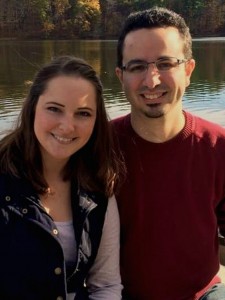 It's not every day that a transformational childhood experience can become a vocation and calling into adulthood. But for Dan, life at camp is exactly that.