Philosophy at Malone
Philosophy—which literally means "love of wisdom"—involves thinking carefully about questions of enduring importance. These questions concern (among other things) the nature of morality, the meaning of happiness, God's existence, the nature of knowledge, and the relationship between faith and reason. Exploring questions of this sort can broaden your understanding of many disciplines. It can also improve your skills in logical analysis and encourage intellectual creativity and independence.
The Philosophy major at Malone offers three tracks: General Philosophy, Theology, and Law. You may also add a minor to complement any area of study.
Why study Philosophy at Malone?
In short, Philosophy can help you cultivate the skills and qualities necessary for excelling in a wide variety of careers, both academic and professional. In fact, philosophy majors routinely receive some of the highest scores on the Graduate Record Exam (GRE), the Law School Admissions Test (LSAT), and the Graduate Management Admissions Test (GMAT).
Philosophy in the news
The value of a philosophy degree has been getting considerable attention in the press. The New York Times, The Atlantic Monthly, The Chronicle of Higher Education, Wall Street Journal, and other news outlets have praised philosophy for its ability to teach enduring, transferable skills that withstand volatile economies. (click here for details).
Our graduates
Malone Graduates studying philosophy have gone on to pursue a variety of fruitful vocations, including:
Law
Pastoral ministry
Research/Teaching
Film
Marketing
Professional Writing/Editing
Creative Writing
Library Science
Course Curriculum
This major includes 12 credit hours of required core courses and the completion of one of three tracks. The General Philosophy track includes 18 credit hours. The Philosophy-Theology track includes 24 credit hours. The Philosophy-Law track includes 21 credit hours. Each course and additional requirements are listed in the official Academic Catalog.

Once in the catalog, you can use the buttons (pictured left) located at the upper right of the page to plan your courses, save courses to your own personalized catalog, print them, and more!
---
Philosophy minor
Students who are majoring in another program may choose to take a Philosophy minor in addition to their primary course of study. A minor normally consists of a minimum of 15 semester hours, 6 of which must be taken at the 300/400 level. Each academic school or department must approve the student and curriculum to be used in the completion of each minor for the Office of the Registrar to verify at the point of graduation.
Other Majors and Minors that pair well with Philosophy
History, Philosophy, and Social Sciences Faculty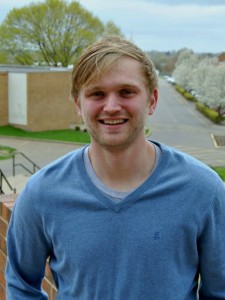 Alumni Profile
Mike Terry
After double majoring in Philosophy (Theology track) and Theology, Mike was accepted into graduate school at Asbury Theological Seminary.