Shape society for the better
Are you interested in public life and want to learn more about government, public policy, and community? Studying political science at Malone can help students become virtuous citizens and responsible shapers of our culture. It offers a deeper understanding of how political institutions and individuals interact.
Why study Political Science at Malone?
Malone is deeply intentional about integrating the Christian faith into the curriculum and into the classroom — and will urge you to seriously consider your vocation for your life as well as your career. Professors are constantly asking questions such as, "What do politics have to say about the Christian faith, and what does the Christian faith have to say about politics?"
You will be taught by professors who have studied all over the world and bring a global perspective into the classroom.
Internship opportunities are available at the local, state, national, and international levels through a variety of renowned partnerships. Students often intern in the White House, the State House, for the Department of Homeland Security, for World Vision, and for non-governmental organizations (NGOs) all over the world.
There will be opportunities for cross-cultural engagement and interactions that encourage students to visit places such as Friends meetinghouses, Buddhist temples, and mosques.
You will take field trips to the Columbus Statehouse and the nation's capital.
You'll take most of your upper-level courses with the same peers — meaning you'll have the opportunity to develop a rich learning community.
You will be taught to read well, to write well, to think well — and to honestly pursue your education with humility and charity. You will be pushed to think responsibly and thoughtfully and to be fully informed.
What can I do with this major?
Graduates with a Political Science major can pursue successful careers in many fields, including:
Management & program analyst
Senior legislative aide
Attorney
Legislative director
View course curriculum
The Political Science major coursework is listed in the official Academic Catalog.

Once in the catalog, you can use the buttons (pictured left) located at the upper right of the page to plan your courses, save courses to your own personalized catalog, print them, and more!
---
Political Science minor
Students who are majoring in another program may choose to take a Political Science minor in addition to their primary course of study. A minor normally consists of a minimum of 15 semester hours, 6 of which must be taken at the 300/400 level. Each academic school or department must approve the student and curriculum to be used in the completion of each minor for the Office of the Registrar to verify at the point of graduation.
History, Philosophy, and Social Sciences Faculty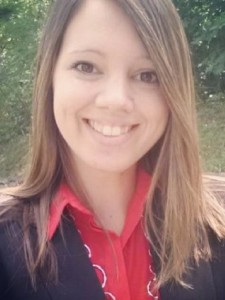 Alumni Profile
Meredith Alexander
Thanks to encouragement from her professors, Meredith landed a job as a legislative aide soon after graduation, and now works as a legislative liason for the Ohio Department of Insurance.