Study the history of Christian faith and thought
Students who are majoring in another program may choose to take a Theology minor in addition to their primary course of study. Whether you're planning on going to seminary, entering into ministry after college, or simply want to deepen your faith, a minor in Theology will introduce you to some of the greatest minds, biggest ideas, and most inspiring stories the Christian tradition has to offer. Over 15 semester hours, you'll take courses in Christian thought and examine key events, personalities, and teachings of the church as you deepen your roots in Christian faith.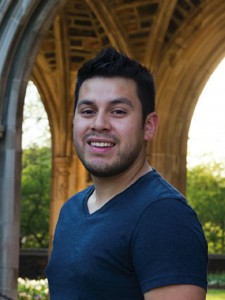 Alumni Profile
Gabriel Lopez
After graduating from Malone, Gabe enrolled at Duke Divinity School, where he is pursuing his M.Div. degree. He has a ministry tutoring Hispanic children struggling with the English language barrier.