Help students discover their faith
Do you feel called to work with junior high and high school students? Malone's Youth Ministry program will sharpen your gifts and help you communicate the Gospel in relevant, creative ways. You'll gain practical experiences, such as developing and hosting youth conferences or interning at a local church or summer camp. Youth Ministry also is available as a minor or as part of a combination major.
Why study Youth Ministry at Malone?
Much of your learning will be hands-on experience through a church or para-church setting:
Internships are a vital part of this program.
Our professors are published authors and renowned practitioners in their fields.
Many of our professors come from different faith traditions. You'll study and hopefully gain an appreciation for a wide variety of traditions.
You'll have the chance to plan your own events, such as a camp or youth conference.
Each year students preach in community worship and have numerous opportunities for experiential ministry.
Internships
Malone's theology programs involve internships in the fields that you'll eventually seek employment. Our professors help connect you with local churches and para-church organization throughout the Northeast Ohio region—and you are welcome to select other internships throughout the nation or world! Our students have interned at large and small churches. Just a few include: The Chapel, First Friends Church, LoveCanton, Rivertree Christian Church, and NewPointe Community Church.
LEARN MORE ABOUT INTERNSHIPS AT MALONE
Course Curriculum
This major includes 30 credit hours from the Bible, Theology, and Ministry core, 6 credit hours from the Foundational Ministries core, and 15 credit hours from the Youth Ministry track. Each course for this major is listed in the official Academic Catalog.

Once in the catalog, you can use the buttons (pictured left) located at the upper right of the page to plan your courses, save courses to your own personalized catalog, print them, and more!
Youth Ministry minor
Students who are majoring in another program may choose to take a Youth Ministry minor in addition to their primary course of study. A minor normally consists of a minimum of 15 semester hours, 6 of which must be taken at the 300/400 level. Each academic school or department must approve the student and curriculum to be used in the completion of each minor for the Office of the Registrar to verify at the point of graduation.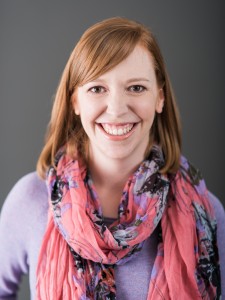 Alumni Profile
Amy (Braun) Price
Amy loves teenagers, kids, and their families, and spends her days trying to teach them to love each other. She is ordained in the United Methodist Church & earned an M.Div from Ashland Seminary.