Ellen Mosteller `17, Admissions Counselor
Ellen's territory includes Columbus, Cincinnati, Dayton, South Central and South Eastern Ohio.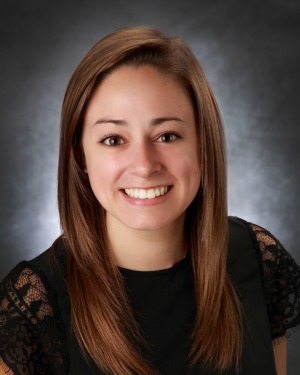 I graduated from Malone in 2017 with a degree in biology and loved my experience here. Deciding where to attend college is a tough choice, as I'm sure you are figuring out, but looking back I can confidently say that coming to Malone was one of the best decisions I have made. I returned to Malone to work as an admissions counselor because my experience was so fantastic and I want that for future students as well. I want your time at college to be full of fun memories, supportive and genuine relationships, and experiences that help you grow as a student and person. Malone University is definitely the place where this can happen for you.
The professors, staff, and students of Malone make up a very welcoming community who, like I, would love to meet and get to know you better. It was with the help of this community that I was able to discover more about what God's will for my life is, and we would love to help you do the same.
I know making decisions about college can be an overwhelming process, so I encourage you to schedule a visit at Malone to get a close-up look at this university, which I believe is second to none.
I am so excited you are considering Malone and I look forward to meeting you!