Elizabeth Barkan and Stan Anderson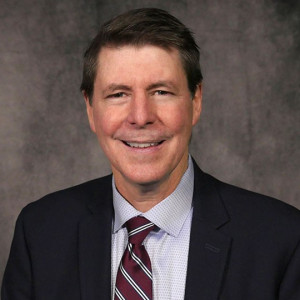 Founder and President of Jackson Family Practice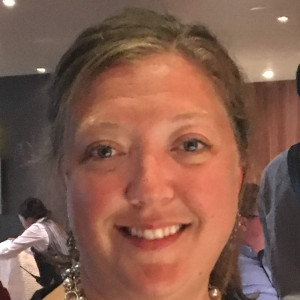 Band Director at Fairless Local Schools
Elizabeth Barkan / Stan Anderson '80
Why did you choose to attend Malone?

EB: ​Growing up in rural PA, I knew I wanted a Christian school with a marching band. After visiting a few schools near home, I knew I was "home" the second I stepped foot on Malone's campus.

SA: Attending Malone is a family tradition for me! My parents worked there and my siblings (Marva Hoopes '76 and Paul '78) also attended. I was not disappointed by my choice. My wife Cathy '86 graduated from Malone and our daughter Jocelyn '14 and son Thane *19 attended, also.
Do you have a favorite memory from your time on campus?
EB: ​When I first moved back to Malone as a sophomore, Haviland Hall was brand new and the Quad was still a muddy mess. One day, we all decided to have a "mud party" and it was a blast! My suitemates and I had become well-acquainted with the grounds crew and talked them into making a few HUGE leaf piles for us. There is nothing quite like the freedom of jumping into a massive pile of leaves, even as quasi-adults!


SA: I was involved in almost every aspect of campus life and I know I made significant steps into adulthood while I was there. I enjoyed Chorale in particular.

What is your philosophy for serving the community and how did your time at Malone shape that philosophy?

​EB: I recognize that my life might be "the only Bible someone reads." Because of the faith-immersive atmosphere at Malone, I intentionally find ways to incorporate my faith into everyday life. I think one of the easiest ways to be Christ for others is to be truly kind. Currently, my students are participating in the #MissionRadicalKindness campaign, and it has been inspiring to see the rest of our district embrace the campaign, too.

SA: Malone helped me to see each person with a spark of divinity and showed me the value in treating everyone I come in contact with the same sacred respect they are due.

What is your hope and prayer for the community as we weather the pandemic together?

EB: ​I 100% believe we are going to come out of this even stronger, more family-oriented, and as a unified community of believers.

SA: The coronovirus may have turned March madness into March sadness, but for people of faith we will have gladness because of our eternal Hope. I continue to serve my patients each day because I want to help those who really need me. It's who I am, it's what I believe in. It's Christ's Kingdom First. My hope for this difficult time is that we turn to God rather than to the despair of the current age.

We are grateful for your longtime support of Malone, both financially and otherwise. Why do you continue to support Malone's mission?​

EB: As Malone graduate, I know I can't place a dollar value on my experience. My only hope as I continue to give is that students will have an experience as meaningful as mine... an experience you can only get from Malone!
SA: Malone is an amazing place that continues to fulfill the calling of preparing future generations for His service.