Art-in-a-Case
Art-in-a-Case is displayed inside the Everett L. Cattell Library, located on the Malone campus.
The gallery is open Monday through Friday from 8 a.m.-6 p.m. and is closed when there are no classes in session.
---
Current Exhibit
Ceramics
By Lucas clay
On Display October 30-December 10
Meet the Artist Reception: Thursday, November 9 | 6-8 p.m. in the Malone Art Gallery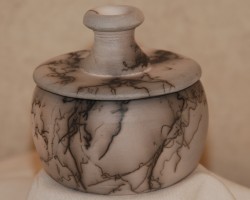 Artist Statement
LUCAS CLAY STUDIO
Lucas Clay, located in Sagamore Hills, Ohio at the foothill of the Cuyahoga Valley National Park is a collaboration of two artists, Adrian (Chip) and Christine Lucas.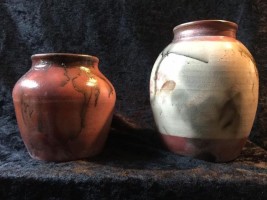 Chip throws varied pottery pieces ranging from functional home decor and vessels including decorative Raku. Christine is the ceramic artist designing garden art, wall art, plus much more.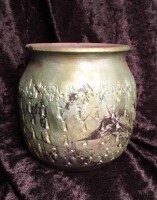 Our goal is to expose the enthusiast to the various worlds of ceramics. As part of our adventure, we strive to achieve a physical and emotional connection through surface, form, and color in every piece we create.

Come enjoy the journey.
http://www.lucasclaystudio.com