Fountain Gallery
Current Exhibit
Canvas/Mixed Media: The Gardener's Other Passion
By Russ Hench
On Display February 26 thru April 6
Meet the Artist Reception: Thursday, March 22 | 6-8 p.m. in the Malone Art Gallery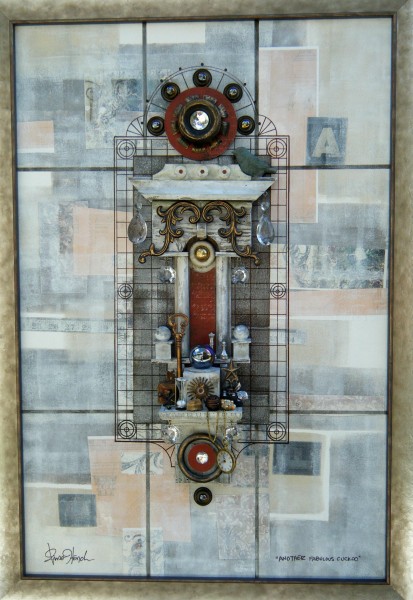 This artwork is a mixed media creation sometimes referred to as collage or assemblage. Most of the time, I apply paint to the canvas by various techniques as a base for the artwork. I then proceed to add various items to the canvas. These may include some of my previously created artwork or some of my own photographs. I then might continue adding many other objects, either found or purchased. Sometimes the creation itself will tell a story, have a theme or simply be pleasing to view.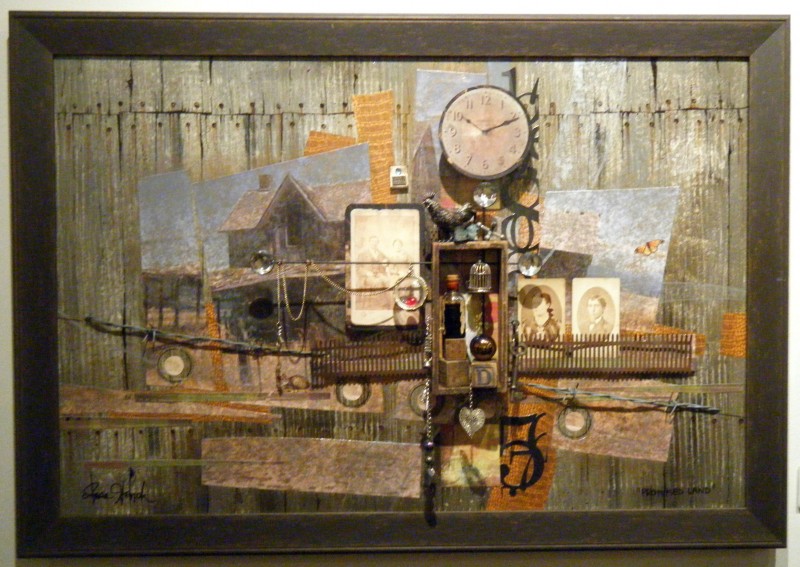 Adding these various items tend to lift the flat canvas to a three-dimensional state and employ my organizational skills and "good eye" for rhythm and composition.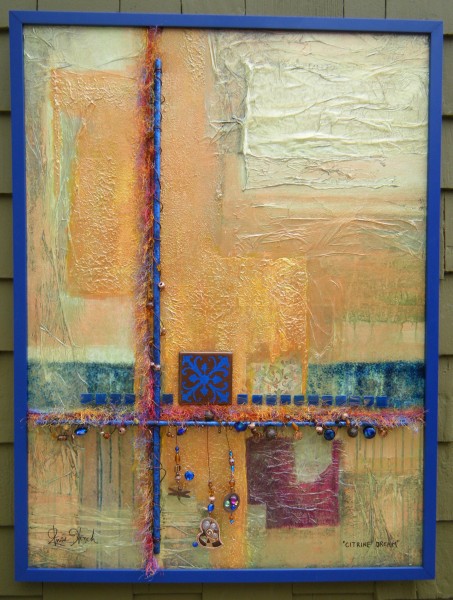 This style of artwork can also be made to be very personal. A person could give me information that is specific to their likes and preferences and I could produce a one-of-a-kind creation to their own tastes. The end result of these creations is very satisfying to me, and I am quite excited about this additional chapter in my creative journey. Hope you enjoy my work as well.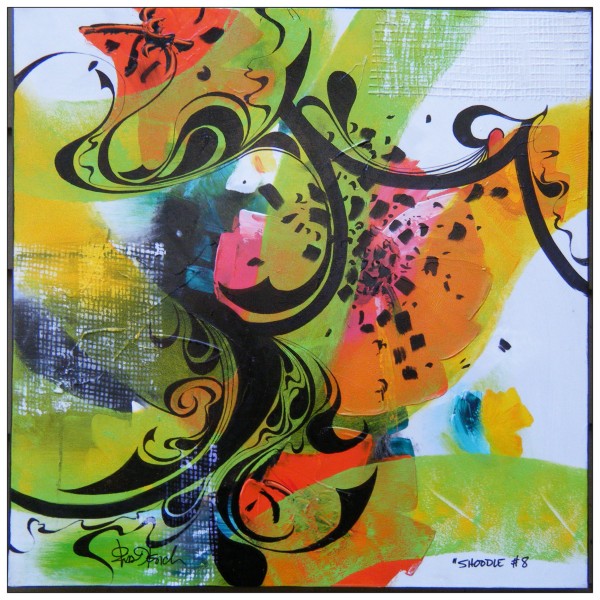 The Fountain Gallery is located on the Malone campus in the Johnson Center for Worship & Fine Arts. The gallery is open Monday through Friday from 8 a.m. - 6 p.m. and is closed when there are no classes in session.