Fountain Gallery
Current Exhibit
Paintings
By Christopher Triner
On Display October 30-December 10
Meet the Artist Reception: Thursday, November 9 | 6-8 p.m. in the Malone Art Gallery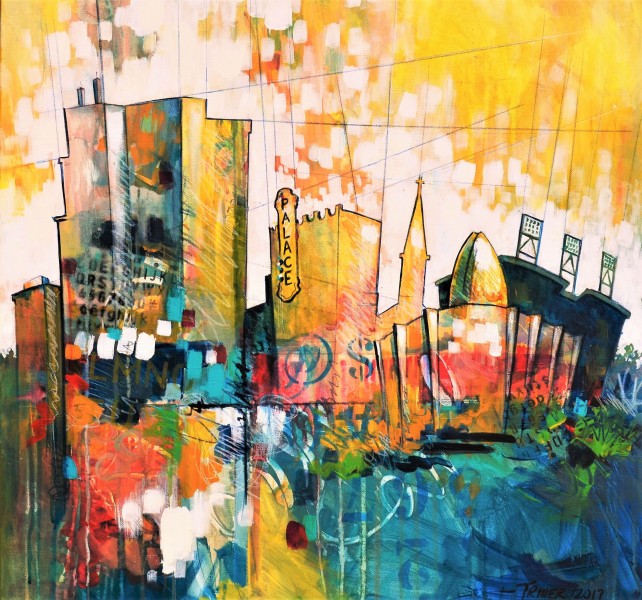 Artist Biography
Christopher Triner has been a Stark County, Ohio artist and art educator for more than 25 years. His work has appeared in a variety of galleries and showcases around Ohio: Gallery, Studio 6000 at Kent State Stark, Second April Gallerie, Translations Gallery, Julz by Alan Rodriguez, and Chestnut Hill Gifts and Fine Art just name a few. Triner's work is part of the North Canton Public Library's permanent collection and in various private collections across the country.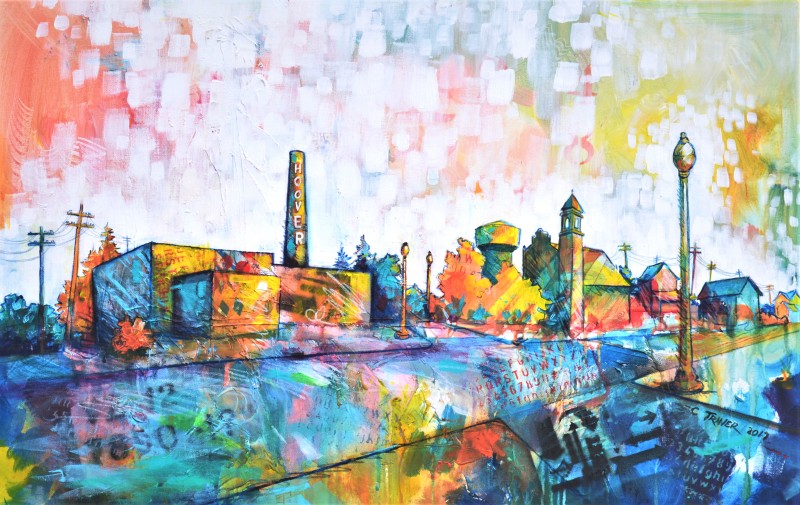 His work is generally recognized by a strong sense of color, surface texture, and depth creating whimsy. Triner is fascinated by how architecture cuts through the sky to create unique, but memorable shapes in our mind. In our everyday experiences we often forget the fine details, but look to see the big picture. Triner takes this approach to this series of work.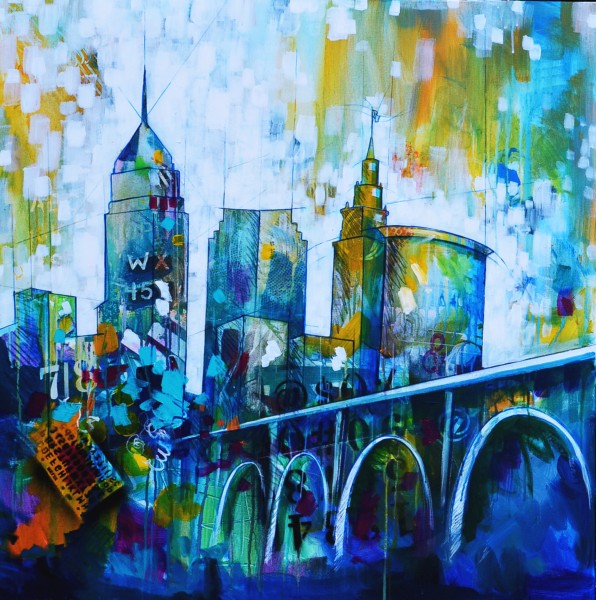 Triner is a 1991 and 2001 Ashland University graduate in art education. He is the winner of the 2006 Martha Holden Jennings Master Teacher Award and the 2011 Ohio Art Education Association Outstanding Art Teacher for the East Central Region. He currently teaches in North Canton City Schools where he was recognized with the North Canton City Schools Outstanding Educator for 2010 and is an adjunct instructor in graduate studies at Malone University. Along with his wife Brenda, they are raising two teenage children in North Canton, Ohio.
These works can be purchased in prints in a variety of sizes and formats through the website: https://fineartamerica.com/art/triner.
The Fountain Gallery is located on the Malone campus in the Johnson Center for Worship & Fine Arts. The gallery is open Monday through Friday from 8 a.m. - 6 p.m. and is closed when there are no classes in session.