McFadden Gallery
The McFadden Gallery is located on the Malone campus in the Johnson Center. The Johnson Center is located at 2600 Cleveland Ave, NW, Canton, Ohio 44709.
The gallery is open Monday through Friday from 8 a.m.– 6 p.m. and is closed when there are no classes in session.
---
Current Exhibit: Paintings
By Just Imagine Artists
On Display from October 30-December 10
Meet the Artist Reception: Thursday, November 9 | 6-8 p.m. in the Malone Art Gallery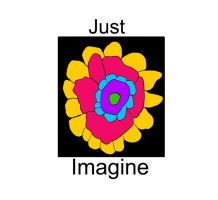 This exhibit feature ten paintings by local artists with developmental disabilities who were prompted to create art that represents their future. Ten renowned poets from across the country then created ekphrastic poems in collaboration with each piece of art. Come experience our one-of-a-kind future!
Just Imagine Gift Gallery: 201 6th St NW, Canton, Ohio
All items are hand-crafted by adult artisans with developmental disabilities. A portion of all sales goes to the individual artist.
Facebook: JustImagineGiftGallery
Stark Board of Developmental Disabilities.