The Malone Art Gallery
The Malone Art Gallery (MAG) can be found inside the east entrance of the Johnson Center, located on Malone's campus at 2600 Cleveland Ave, N.W., in Canton, Ohio. There is no admission fee and everyone is welcome.
Gallery hours are Monday – Friday, 11 a.m. to 6 p.m., or by appointment.
---
Current Exhibit: Landscape Paintings
By Barb Walker
"After Hours"
On Display February 16 through April 4
Meet the Artist: Thursday, March 22 | 6-8 p.m. reception to begin in the Malone Art Gallery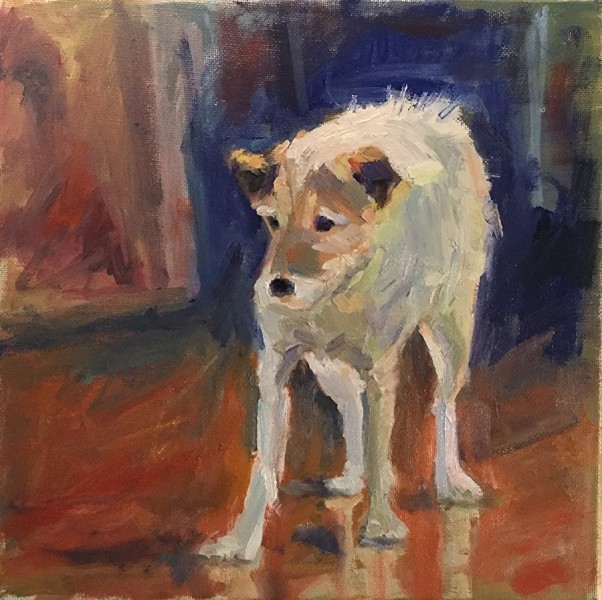 Biography
Walker works full-time at Malone University and this show is a representation of some of what happens after she leaves work each day. She began oil painting in 2011 after a lifelong love of art and the outdoors led her to find a way to express what speaks to her heart. Yearly trips to the coast of Maine influence much of her work. She meets frequently with other painters to paint outdoors in the Cuyahoga Valley or other fields and towns in Ohio.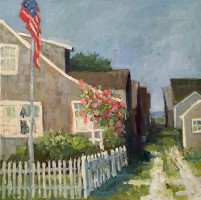 Artist Statement
Painting has given voice to the moments or places that capture something inside me. I am naturally prone to being in the moment. Whether in my studio, or the corner of a meadow working quickly, laying down color on a canvas, or scouting a country road to find that place and time when the light brings to life a field or house. Sometimes the sun streaming through a window stops me in my tracks while walking through a room. It's in those moments that something stirs in me that just may spark the next painting.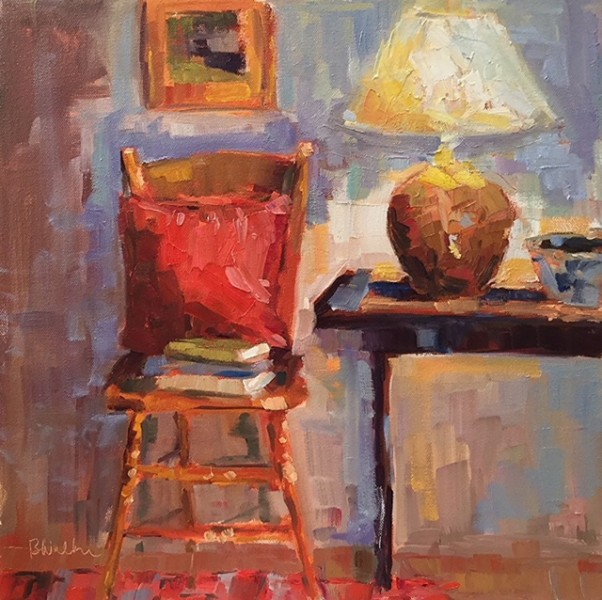 Largely self-taught, much of my growth as a painter comes from putting in nearly daily time at the easel. Harder to quantify are years of observing life – the turn of a creek through a field, standing at the edge of a marsh scanning the horizon for a flight of swans, or walking through the woods pushing leaves aside to uncover wildflowers. I seem to be hardwired to 'live in the present' with an overwhelming urge to not miss those fleeting gifts in the busyness of life. I find inspiration from workshops, books, magazines, podcasts, and videos. What a great time to be a painter – such an endless array of resources!
Regular trips to the coast of Maine inspire much of what I love to paint. Between the ocean, the coast, the villages, and the galleries – it has a deep hold on me. I paint in the valley of the Cuyahoga National Park with a plein air group, the Saturday Painters; am a member of Ohio Plein Air Society; Oil Painters of America; and American Impressionist Society.