The Malone Art Gallery
The Malone Art Gallery (MAG) can be found inside the east entrance of the Johnson Center, located on Malone's campus at 2600 Cleveland Ave, N.W., in Canton, Ohio. There is no admission fee and everyone is welcome.
Gallery hours are Monday – Friday, 11 a.m. to 6 p.m., or by appointment.
---
Current Exhibit: Paintings
By Melissa Markwald
On Display October 30-December 10
Meet the Artist ReCeption: Thursday, November 9 | 6-8 p.m.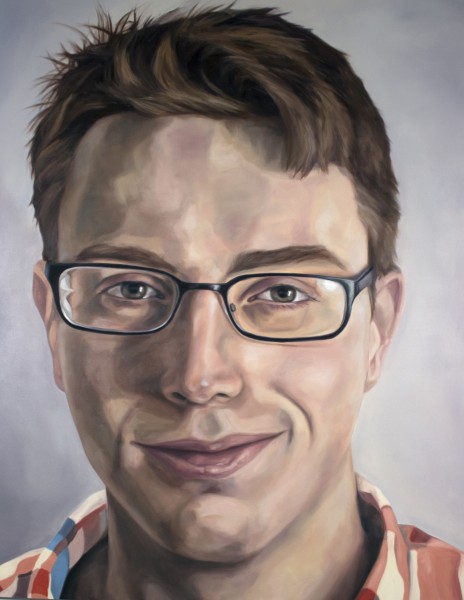 Biography
Melissa Markwald graduated from the University of Akron, Myers School of Art, with a B.F.A emphasis in Painting and Drawing in Fall 2016. Currently, her studio is located at the Summit Art Space and she is working at the Akron Art Museum as a Senior Exhibition Technician. Over the summer, she received the Academy Merit Scholarship and participated in the month-long 2017 Summer Undergraduate Residency Program at the New York Academy of Art. She has also been the recipient of a Dashiell Tools and Materials Grant and Folk Charitable Foundation Venice Biennale International Travel and Study of Art Scholarship, both through the University of Akron. Markwald has had recent solo exhibitions at the Massillon Museum, 22 High Street Gallery, and the Box Gallery.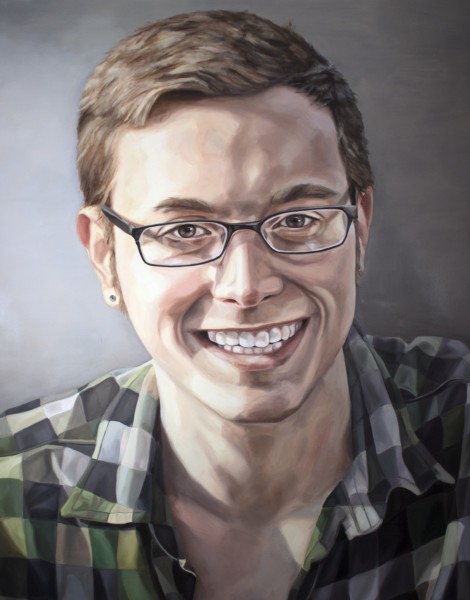 Artist Statement
My paintings use photorealism and large-scale portraiture to create universal icons out of ordinary people. The photographic aesthetic is the visual language of this era; thus, utilizing it generates a more universally accessible image. The large scale is then used to imply iconic significance - its physicality confrontational. Painting the images allows me to construct, rather than capture, the subjects' identities. A photograph is an instantaneous evidence, a mechanical capturing; but, painting is evidence through layering and materiality. Painting is an accumulation of marks and a series of decisions. And it is the evidence through time and labor that pushes the portrait beyond a fleeting moment and develops a unique personal relation between the model, the artist, and the painting.