Emilee Sanor '22, Music Education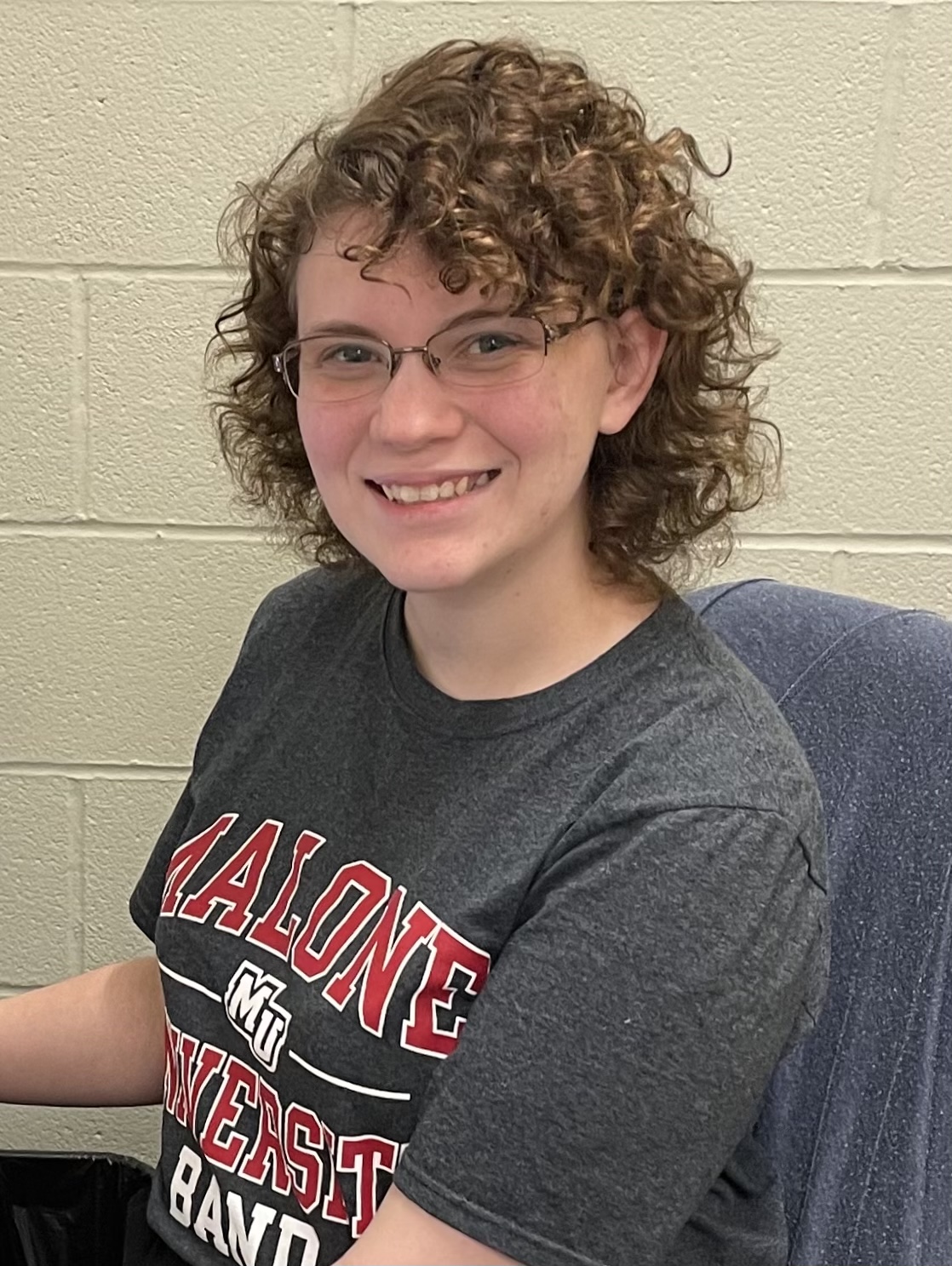 Emilee Sanor '22 weighed several options before choosing Malone and after she saw the opportunities that a smaller university offered, she decided at the last minute to enroll to pursue her love for performing, teaching, and inspiring others through music. Her experience here has been memorable and she hopes to impact others through her talents.
Music had always been a constant in Sanor's life.
"My mom is a Malone alumna and was a part of the Chorale here. She was always singing to my sister and me, as well as at our church, so music was something that was present in my life for as long as I can remember. Growing up, I took piano, saxophone, and voice lessons and was heavily involved in band and choir at my high school, participating in marching band, concert band, jazz band, concert choir, and show choir, as well as several musical theatre productions," she said.
One of Sanor's favorite Malone memories is when she performed for Christmas at Malone in 2018.
"My freshman year, I had the opportunity to not only perform in every ensemble on this program, but to perform solos with each group and even play a featured saxophone solo with the chorale and orchestra!" she said.
Sanor also enjoyed other campus experiences with her fellow musicians.
"The music department performs around campus for the Malone community with our jazz ensemble, which is probably my favorite organization at Malone," said Sanor. "I've been in jazz bands since 7th grade and they've always been my favorite type of ensemble. Some of the highlights of Jazz Band for me have been participating in the OPCICA state jazz ensemble, playing gigs around the community, and our annual "Jazz and Coffee Night", performed here on campus in the Barn! Jazz Band is a way for me to play challenging and fun music, spend time with my friends, and unwind from a hard week!"
Sanor has many plans after graduation that she is excited to explore.
"I've had several music teachers who have inspired me, and I cannot thank them enough for their dedication to share their love of music with us. That is something I now want to do with my own students through music education," said Sanor. "I hope to teach elementary music and give private lessons, as well as continue performing wherever and whenever I can. I would even like to pursue a graduate performance degree some day! Studying music education has certainly not been easy, but I still love music with my entire soul and want to continue growing my musical skills and knowledge for as long as I can."