The Millard & Thelma Niver Scholarship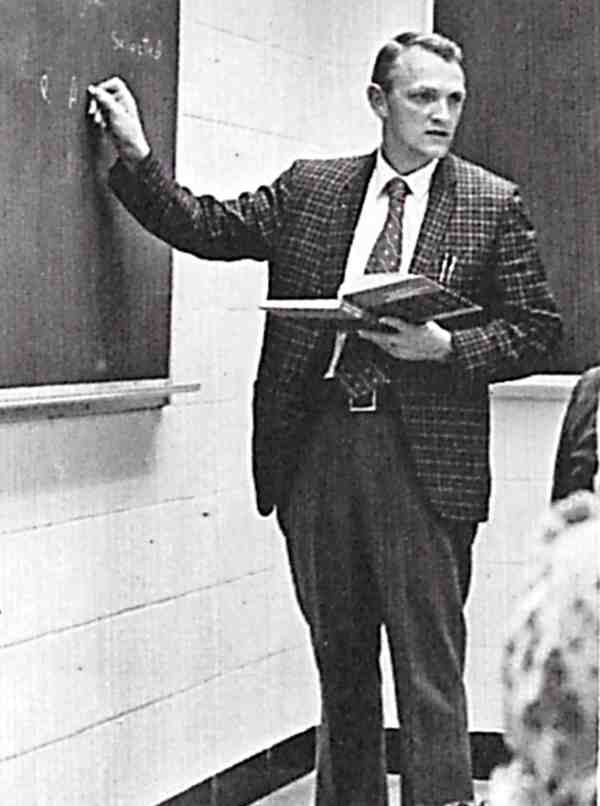 Millard Niver, Ph.D., spent his entire tenure (1967–1996) as a professor of mathematics and computer science, as well as serving as the head wrestling coach from 1971-1978.
In 2012–13 a group of alumni attempted to establish a scholarship fund in his name. They were unaware of an existing fund from the wrestling program. The funds raised were merged with the original 1980 scholarship fund.
The exciting news is that we have exceeded our initial goal of reaching the endowed level for Malone University scholarship funds. Through generous gifts and various matching funds, our donors like you helped to put us over the threshold. The fund now stands in endowment toward scholarships for computer science, data analytics and cyber security studies students. We are so blessed and grateful for these gifts.

Yet, we know we can do more for His Kingdom by providing additional financial support to grow the fund and support more students. We pray that you would consider increasing the fund with a gift to honor the Nivers, and/or making your gift a recurring gift. Our prayer is that we will be able to continue to grow this scholarship even further to benefit additional students each year.

The Nivers continue to demonstrate their generous commitment through their own substantial gift that helped us achieve our goal. We hope you will join with them.