An education in disaster relief
After American Red Cross Disaster Program Manager Tim Reichel spoke to Kailey Sikula's Disaster Mental Health Class, Sikula was intrigued.
So the senior psychology major initiated a conversation with Reichel about an internship with the Stark and Muskingum Lakes Chapter, and she was hired.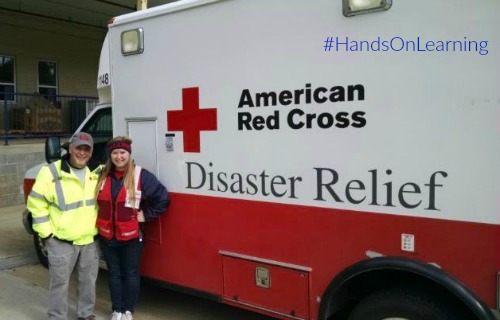 "I have the opportunity to do real life application. When I am in the office, I am doing online training to prepare for events that occur both in and out of office," she said. "Additionally, I am a DAT (Disaster Action Team) responder. When our office receives a call about a house fire, we go to the scene and provide assistance." Sikula works about 10 hours per week at The American Red Cross, applying what she learned in the classroom to her internship.
"Whenever someone asked me what I wanted to be when I grew up, I never stuck to one solid answer. Although, one thing was for certain, ever since I was in 6th grade, I knew I wanted to be a Pioneer," she said. "Malone University has strengthened and deepened my communication skills, leadership qualities, worldview, and most importantly my faith, which have all ultimately shaped my experience interning at the American Red Cross. My dreams of being a Malone student have provided me with dreams that I didn't know I had of The American Red Cross."