Athlete Impact Introduces Mentorship
For many students, their time playing sports at the collegiate level is a highlight of their life experience.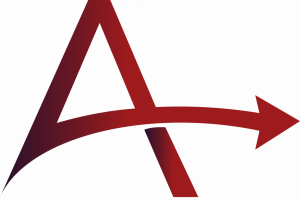 The thrill of competition, the journey of self-improvement, and the relationships and bonds that they form along the way are worth every drop of the blood, sweat, and tears it takes to be a student-athlete.
But all things must end, and for many collegiate athletes the end of their college athletic career is a time of uncertainty, sadness, and a bit of fear. Times of transition are always difficult, but The Athlete Impact Leadership Program, started by Malone alumni, in conjunction with Malone's Pendle Hill Pledge, seeks to assist athletes as they transition from the college environment.
"We talk about empowering athletes and helping them maximize their impact," said Brandon Bapst '17. "We believe that athletes have a lot to give but can fall short of reaching their potential for various reasons. The skills they gain from sports are translatable and can apply to whatever their next steps are, so our main goal is to help collegiate athletes bridge the gap between their athletic careers and life after sports."
The program began with workshops focused around topics such as resume building, interview preparation, goal setting, building a personal brand, and financial literacy. But, during the past academic year, Bapst says that the development and implementation of a mentorship component has been an area of focus.
"Our mentors, who are all Malone alumni like myself, seek to provide meaningful guidance to athletes to make the most of their time in school and to prepare for what's next," said Bapst. "The pairs engage throughout the year, mostly around our provided workshops, and that allows the athletes to have one-on-one interaction with someone who's been in their shoes."
And the benefits of mentorship extend beyond the information and guidance that the mentee gains. "My mentee and I always had good conversations, we always went over our half-hour goal. I was surprised, you never know what you're going to get from a younger guy, but it was great," said Stephen O'Daniel '16, one of the program's first mentors. "As a mentor you expect to give and give, but it was a two way street where I was learning from him as well."
While mentorship is the newest component of The Athlete Impact playbook, it has already provided dividends and impactful experiences for both mentor and athlete alike. This program runs parallel in scope to Malone's Pendle Hill Pledge, a program which seeks to support Malone students by providing "commitment to your vocation through mentoring, experiential learning, and career support across curriculum."
The program hopes to extend its mentorship structure beyond just the basketball team. "We are always looking for ways to share the tools developed and engage other groups that have the same passion and vision for empowering athletes to maximize their impact," said Bapst.