Canton mural enriches community and promotes awareness
Visitors to the Canton Arts District can now view a new 80-foot mural, a colorful and interactive piece that proclaims "Love Your Skin."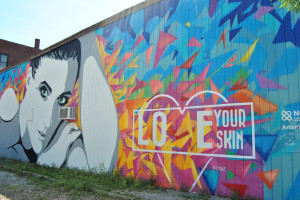 With the "v" in "love" missing, passersby can pose in the mural to complete the saying. It advocates the importance of healthy skin, painted in honor of a local woman who lost her life to melanoma. This piece enriches the environment in downtown Canton, but what you don't see when you look at the new mural is the collaboration behind it. Alexa Thompson '19 and Tim Carmany '07 are two Malone graduates who worked together to complete this special project.
Thompson was chosen and prepared for this undertaking largely because of Malone.
"Lessons in color theory, scale, and marketing helped advance my role in this project, and my internship adviser and two of my professors recommended me to Tim," she said. "I applied and went through an interview process, at which I displayed some of my artwork, before I was chosen."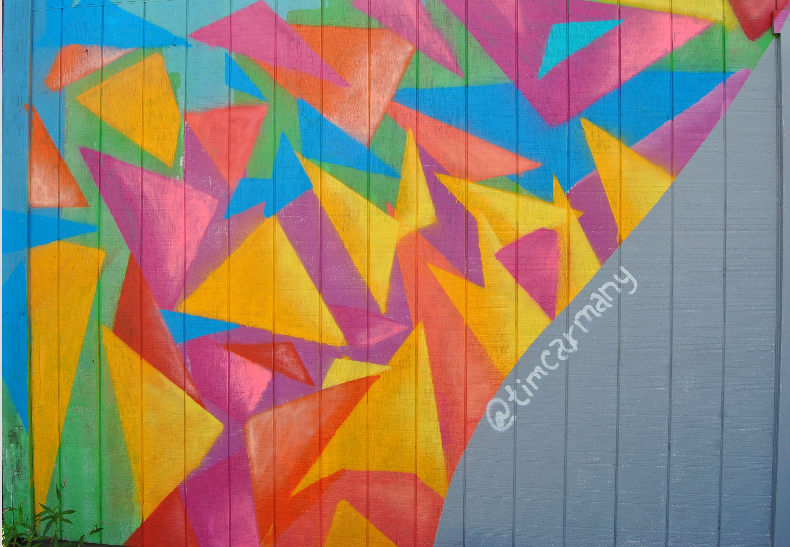 Carmany, an active member of the Canton Arts District community and owner of The Hub Art Factory, welcomed the opportunity to mentor Thompson.
"I chose Alexa because she came highly recommended to me," he said. "She's shown a history of hard work and competency in her field, and muralism was an area she wanted experience in."
The two worked together to complete the project before it was unveiled during June's First Friday event. They started with a base coat of regular house paint, then Carmany used a projector at night to spray paint the outline of the model. From there, they painted a mixture of colored shapes in random patterns and gave careful attention to the face until Carmany concluded the project by adding the campaign logo.
The significance of their work was not lost on the artists.
"This project was a chance to not only get the word out to people about melanoma but also to show organizations that public art can be an effective way to deliver a message," said Carmany. Thompson saw it as personally impactful, "As a fair individual, the project helpfully reminded me of the importance of healthy skin."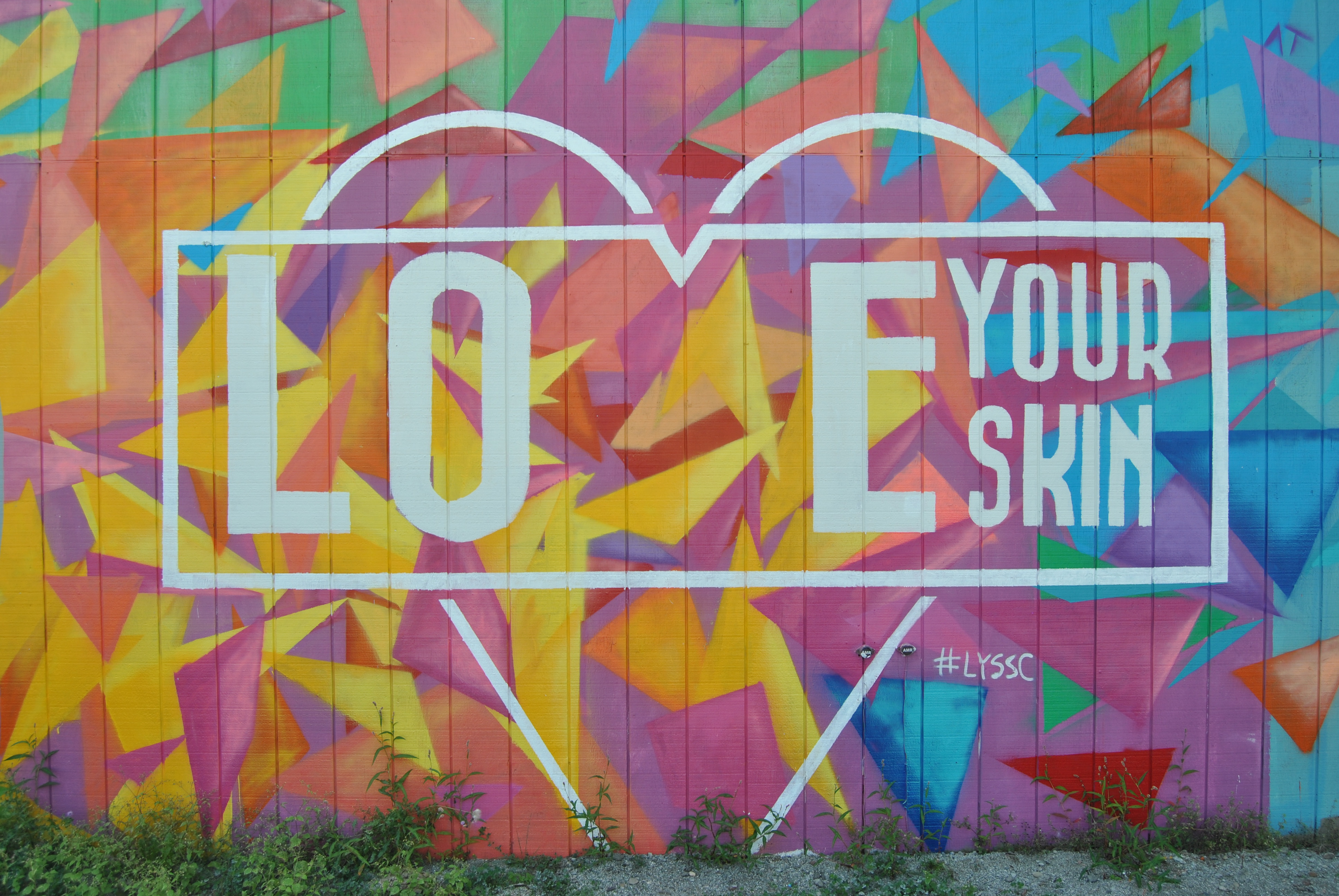 The mural is not only a public reminder to take care of your skin, a spot for a cool photo, and a way to honor a life lost. It is also a testament to the artistic ability and community involvement of these two Malone graduates.
Check it out in downtown Canton at 534 Cleveland Ave. NW.