Christina Schnyders named Malone's next Provost
Christina Schnyders has been appointed to the position of provost after a national search.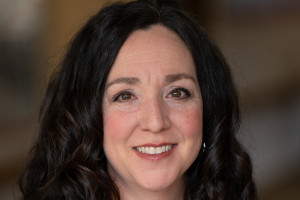 Schnyders is the first female provost in the history of the University. She has served Malone in positions of increasing responsibility since 2006 and served as interim provost since July of 2022 when the search for a permanent academic leader began.
"Christina is a gifted leader with a strong love for the Institution and our students," said Malone President Greg Miller. "She is a collaborative and highly skilled administrator with a fierce loyalty to her faculty colleagues."
Schnyders began her service to Malone as a resident director. She began teaching in 2011 and later served as program director in Counseling and Chair of the Malone University faculty.
"The position is at the intersection of my love for Malone, my heart for students, my desire to champion the work of our faculty, and my interest in advocating for ways to fulfill our mission," said Schnyders. "I have found my service in the interim position to be a life-giving experience because of the work I've been able to do with my colleagues on behalf of our students. I want our students to know they are loved and cared for, but they also need to know that they are receiving a holistic experience inside and outside of the classroom. I am committed to ensuring that they receive the best experience in a manner which is consistent with our Foundational Principles and Educational Goals."
A graduate of Simpson University with a bachelor's degree in psychology, Schnyders earned her master's degree in clinical and pastoral counseling at Ashland Theological Seminary, and a doctorate in counseling and human development services from Kent State University.
Schnyders and her husband, Scott, have two children and reside in Canton. She will transition from interim provost to provost on March 1.