Clinical Counseling degree opens the door to world travel
Veronica Earley's master's degree from Malone University has taken her far – both literally and figuratively.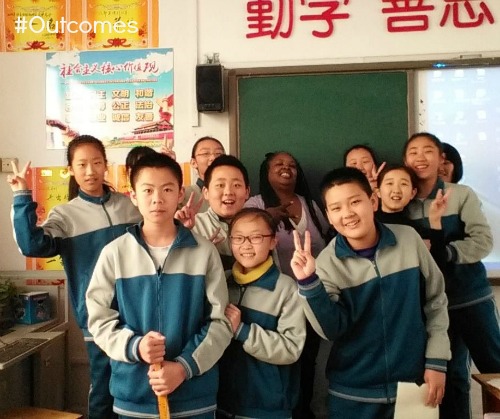 After earning the MA.Ed. in Clinical Counseling, Earley is an administrator at Aston International English Speaking School in Zibo, China in the Shandong Province, where she trains foreign and local teachers how to teach English in a foreign country. Students range in age from as young as three to adults. She travels frequently, with the intent of training and hiring.
"I love traveling and meeting new people - learning just as much from them as they are learning from me," Earley said. "It's a very exciting and enriching career choice."
She feels that travel has greatly encouraged her own life, and would love to inspire others to do the same.
"Everyone should leave the country at least one time in their lives," she said. "Being somewhere where no one, and I mean NO one speaks your language, everything is written in their language, simple things like going to the grocery store is extremely difficult. It took me three weeks just to find salt and sugar, because I couldn't read the labels, I have so many examples like this, some funny some not so funny. It's definitely humbled me a lot."
Earley said that being at Malone taught her how to become a teacher.
"My professors taught me how to be encouraging, motivating, patient, and yes even kick a little butt when the need calls for it, but it was all done in love and respect," she said. "They taught me to get to know your student, find out their strengths and weaknesses as student, so you can know how and what you can do to better serve their needs, and they did this by example."