Cultivating a solid foundation
Erik Hansen has only been out of college a few months, but already, he's grateful for the impact Malone has had in his life.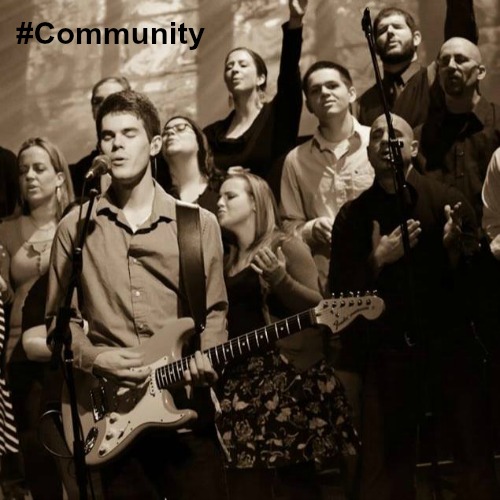 "Malone gave me the opportunity to build a solid spiritual foundation in my studies," he said. "Now that all the activities, classes, and the 'college experience' are over, what sticks out to me is the Christian foundation that everything was built on. My professors, especially Dr. Steve Moroney, were incredible in helping me to cultivate a solid foundation for my faith."
Hansen, a music production major, is the creative arts director at Grace Christian Missionary Alliance Church in Middleburg Heights, where he manages teams for audio and video production, stage design and lighting, IMAG, and video graphics.
"My degree also provided me with the technical experiences so that I am able to shift into various roles such as web design, event planning, and technical support," he said.
Hansen was involved in the Electro-Acoustic Ensemble, Chorale, Celebration band, and Spiritual Formation worship teams. He also worked for the event technical services interned with Benjamin Payne at Studio 521 in Canton. He got to work behind-the-scenes for many bands that came to Malone, including: Justin McRoberts, Shaw's Landing, A Minor Bird, Building 429, Jars of Clay, and All Sons and Daughters.
"Students in classes above me mentored me in a lot of ways, and I think I matured quickly because of that," said Hansen. "I also had the opportunity to invest in others. I was the studio manager, so that gave me the chance to spend a lot of time with those in my major, mentoring them and helping with whatever they needed. The friendships that I built on campus were solid and genuine, and I always felt comfortable at Malone because of the students surrounding me."