Director of Theatre helps build Malone's reputation in Arizona
Malone University is more well known in a community in Arizona due to the efforts this summer of Director of Theatre Tammie McKenzie.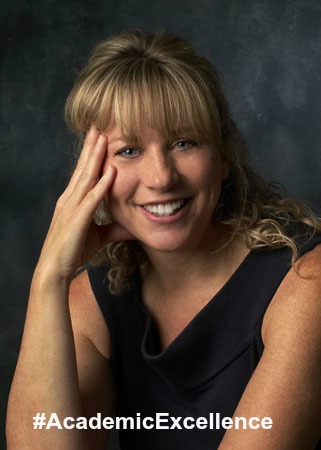 McKenzie took her talents to the Osher Lifelong Learning Institute (OLLI) for the second consecutive year, this time to produce the Sedona 24-Hour Theatre project. The Osher Lifelong Learning Institute in Verde Valley and Sedona, Arizona, is a self-directed membership organization within Yavapai College that unites retirees in a common pursuit "for the love of learning." Participants included seasoned artists - actors, directors, playwrights, set designers, musicians, and filmmakers -- ready for a fresh challenge.
Robin Weeks, OLLI coordinator, called the event "creativity and learning in motion." He said, "Ms. McKenzie arrived in May, took charge of the whole operation, and coordinated for us an extraordinarily successful community theatre experience."
24-Hour Theatre involves writers, actors, visual designers, musicians, directors, and technical staff working together in collaboration to create, rehearse, and perform original plays all within a 24-hour period. It's a creative process that, said McKenzie, "puts theatre back into its original impulse: the impulse and instincts that artists have that they often negate." The condensed time span doesn't allow that to happen.
"The participants and the audience loved it, and it never would have been possible without (Tammie's) expert, effortful, and warm-hearted guidance. We saw first-hand the kind of instruction and leadership Ms. McKenzie provides to students at Malone, so we now understand and appreciate how fortunate they are to benefit from all she offers them," said Weeks.
McKenzie said that she thought the project would work well in Sedona, "because it's all about community building, and there seemed to be a great sense of community in Sedona."
She believes part of the appeal of 24-Hour Theatre is that, "you're always on the edge of total chaos and this wonderful thing...it's not only the product that you come out with, it's the process itself that's most important. And it's a very good process that builds community and gives people opportunity to find things within themselves that they might not ever have discovered."