Family business boosts community interaction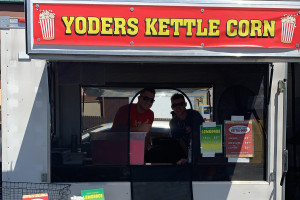 Food brings communities together, and that's a reality that Bryan Yoder '21 knows firsthand. A double major in business administration and marketing, he has the opportunity to use what he learns in class to help his family business.
Yoder's Kettle Corn and Fresh Squeezed Lemonade is a food truck located in Berlin, Ohio. For the ten years that the truck has been in operation, Yoder has worked with his family to serve their community.
"I love helping to create a family-focused culture while working with people," he said. "I believe the skills I use while operating the truck, especially learning how to interact with customers, will help me in my career."
During the summer, the truck is open on Fridays and Saturdays in Berlin, and once in March, and again in November, they travel to Troutman, North Carolina to set up at an auction owned by close family friends. Additionally, the Yoder family business stocks several stores year-round.
Working with his family has left quite an impact on Yoder.
"Growing up watching my dad, Wayne, work diligently for our family has given me the motivation to maintain a good, trustworthy work ethic," he said. "Observing my mother, Grace, while she interacts with people, has shown me how to always treat customers in a kind manner with a big smile on my face."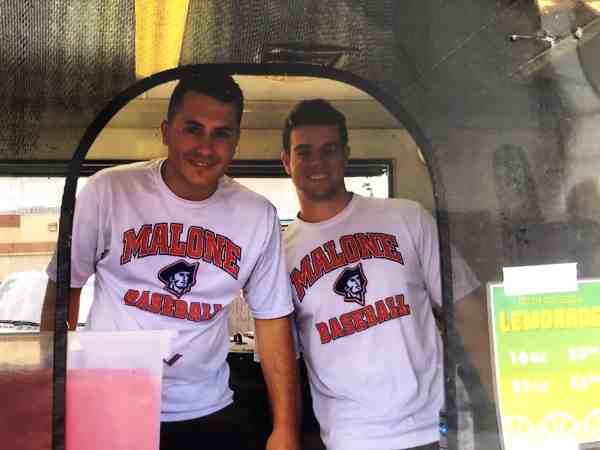 In addition to operating the business alongside his family, Yoder has also enlisted some friends from Malone to help them out. Pictured is Yoder and Stone King '21 at Village Gift Barn in Berlin from this past summer. They play Pioneer baseball together.
"Working together on the truck has given us a great opportunity to enjoy relationships with my teammates and friends while learning more about our business culture."