From Malone to Capitol Hill
When it comes to professional accomplishments, Jeremy Scott '98 has an impressive resume.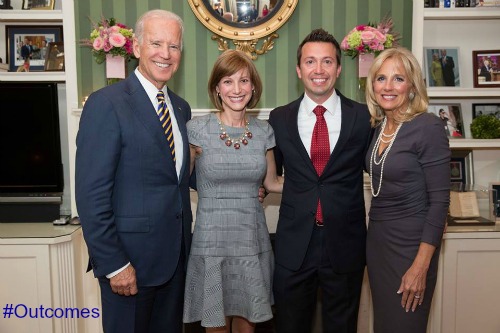 He's worked on Capitol Hill. He was a legislative associate with Kinghorn & Associates, LLC, a government consulting firm. He was legislative correspondent and staff assistant for then-U.S. Senator Mike DeWine (now Ohio's Attorney General)—focusing on health issues. While at Malone he worked at President McKinley's Museum, and after graduation he moved to D.C. to be an interpreter at Mt. Vernon, the Virginia home of President George Washington.
But the work he's most proud of is his service as director of public policy for the national Tourette Syndrome Association, in which he spent six years working to get Tourette Syndrome recognized as a disability, thus allowing children who have it to be able to get an individualized education plan (IEP) and the ability to be in the classroom with their peers.
"I got into healthcare because I wanted to make a difference in people's lives," said Scott. He was hired by the Tourette Syndrome Association to open the office in D.C., which he ran for six years. He began by raising awareness and money for them, then began the challenging work of getting Tourette listed as a disability under the Individual with Disabilities Education Act. Eventually, he worked with the Department of Education to make the change.
"We sent kids [to Congress] and sure enough, we were able to get it included," he said.
Scott is now senior vice president of the District Policy Group, where he provides clients with strategic counseling policy and advocacy issues.
"I like that every day there's something new in my job – it's always different," said Scott. "I enjoy working on Capitol Hill, and trying to make policy changes. You can't change things all by yourself, but you can build a coalition to make change."
Scott received a master's degree in government from Johns Hopkins University, and has two daughters, Lauren and Claire. At Malone, he was an outstanding soccer player whose team twice played for the national championship.