Heather (Grovemiller) Curtis' '07 Journey Led to Ordination
The steps that students take in their college careers and, subsequently, lives are often hidden until the moment their foot hits the ground.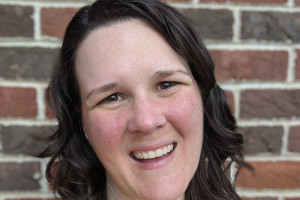 The start of Heather (Grovemiller) Curtis' '07 journey began in music, but led her to places she never expected.
"I graduated with a bachelor's in music, along with a certificate in vocal pedagogy. When I was in the college search process I wasn't sure what I wanted to major in but I knew music was a strong possibility, as I had always been involved in music through my church," said Curtis. "I took freshman music classes and decided by my spring semester that I wanted to pursue music as a major."
Curtis was not, however, interested in music education.
"I knew that public school teaching wasn't the path for me. I thought about performance, but I eventually went to graduate school for Choral Conducting. I wanted to diversify what I could do, and I directed a local church choir for a while," she said.
In addition to music, another crucial part of Curtis' Malone experience guided her next steps.
"I was also on the Malone women's golf team. During my sophomore year I qualified for the national tournament, and even though I didn't perform well my team was very supportive," said Curtis. "Due to this background, I actually worked at Malone from 2009 to 2016 in coaching roles for the women's golf program. I began as assistant in 2009, and in midseason I stepped into the head coach role. It was a big adjustment because in two years after graduation I was now coaching students I had played with."
In spite of this unpredictable path, Curtis knew that Malone was the place for her to succeed.
"I would like to say I prayed through the decision to attend Malone, but I didn't! However, I can see how the Holy Spirit guided the decision. Malone was the only school with a Christian affiliation I considered, and that has had a huge impact on my life," she said.
A Christian baseline and college experience prepared Curtis for something she never would have predicted after a decade of music and golf - ordination.
"My husband and I started attending Dayspring Christian Fellowship in 2018, became members in 2019, and we came on staff in late 2021," she said. "I am the full-time worship and administrative pastor. I became licensed last fall, and as of November I have received full ordination. I handle some administrative duties, but I am mostly making the worship schedule, and arranging musicians. I am also part of the preaching rotation, so once every six weeks I enter that headspace. "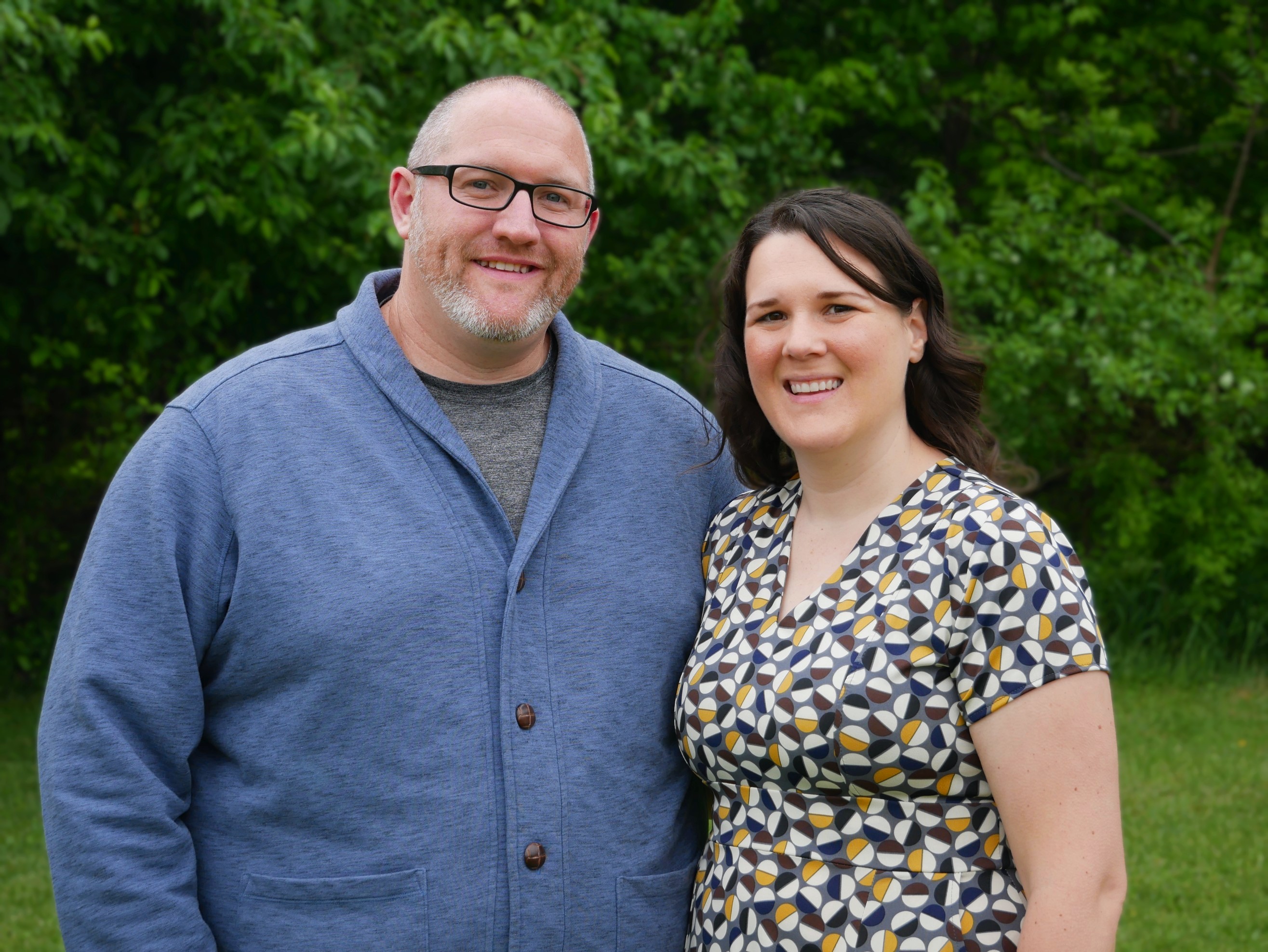 The road to ordination was paved through Malone connections and divine providence.
"The Holy Spirit prompted me to switch careers. We knew the worship leader, Charlie Grimes, who happened to be athletic director at Malone at the time, and so that was a catalyst to start attending the church in the first place," said Curtis. "Charlie eventually moved on, and so there was a vacancy in the role of worship leader, and I felt God say that I could take that role. It was a total surprise; I thought that I would be on an academic path for my future, but God said that there was a different path for me."
Curtis received her ordination in conjunction with the Evana Network, a ministry community of pastors that has recently entered into a strategic partnership with Malone.
"The Evana Network is pretty young, but those involved are really invested in the organization's direction and success. With new churches joining, the Evana Network is in an exciting stage of the life cycle as it grows up, and that's exciting to be a part of," she said. "I feel so much support. Our Ohio pastors get together once a month and I'm always so encouraged by that meeting. I am the only woman in that group, but I've never felt out of place or disrespected."
Curtis has even grown through the theological views of the network, adding to her robust Malone foundation.
"Evana stands for Evangelical Anabaptist. The mission is a combination of Scripture and Spirit, relying on and trusting in God's Word, and making disciples by spreading that Word through the Holy Spirit's power," she said. "Even though I didn't grow up in a church with anabaptist roots, I have come to understand and embrace the position of Evana, and am happy to say that I am a part of this network."
Being a part of this community, like being a part of the Malone community, has been crucial in Curtis' growth as a minister.
"In Evana, ordination is a public affirmation that the call to ministry is lifelong. It's mind-blowing how fast it happened, but it's all affirmed through the support of others and the Holy Spirit. Dayspring is meant to be my home, and the plan is to be there long term."
While Dayspring, and her participation in the Evana Network, is where Curtis sees herself down the road, she credits Malone with the start that got her there.
"Malone absolutely gave me the foundation I needed to end up here. Being at a Christian institution with Bible classes and chapel gave me an amazing foundation for what I didn't know I needed," said Curtis. "We never compartmentalized our faith and academics. No matter the course, we looked at everything from a Biblical base and Christian worldview. I still use a lot of what I learned in my music classes in my day-to-day work as a director. What I learned and experienced at Malone helps me make it all happen."