How Chorale has changed Darius McBride's life
Since the moment he heard the University Chorale recording on the website, Darius McBride '16 knew that Malone was where he wanted to receive his musical education.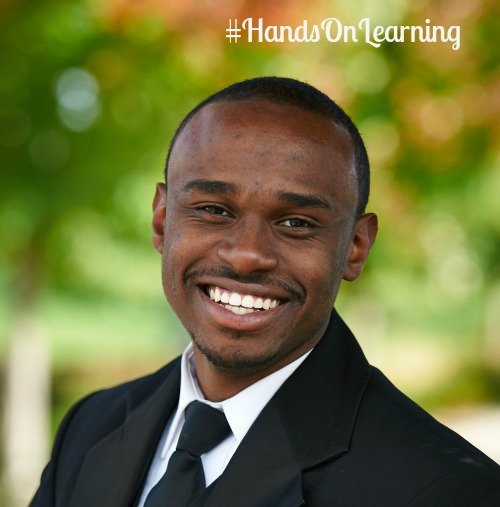 While he has had a longtime interest in being a high school choir director, McBride had no idea what kind of doors the Chorale, and the music department at Malone, would open for him while he was here.
"Last spring, I secretly auditioned for a competition on a whim, after seeing a posting about the opportunity on the Chorale's facebook page," he said.
The competition was for a chance to participate in a masterclass taught by Franc D'Ambrosio, who is renowned for being the "World's Longest Running Phantom" (of the Opera). McBride was selected as one of six!
"It was such an amazing experience," he said, "D'Ambrosio wanted to build my confidence, to help me get out of my own head, and I could immediately tell a difference in my technique."
Two masterclass students were selected to perform the duet "All I Ask of You" at D'Ambrosio's collaborative concert with the Tuscarawas Philharmonic —including McBride.
Later in the summer, McBride was invited by Jon C. Peterson, director of choral activities at Malone, to join the conducting staff for the All-Ohio State Fair Youth Choir. They spent three weeks working with 200 high school students from around Ohio to prepare repertoire for multiple concerts performed each day during the duration of the Fair.
"Dr. Peterson has taught me that choir is a community, a family," McBride said. "It's easier to make music when there is shared trust between singers, and he proves that when he works with Chorale, too. He is the glue that holds us together and I hope I can carry what I have learned from him into my own classroom someday."​