INTO LIGHT exhibit to be featured in the Malone Art Gallery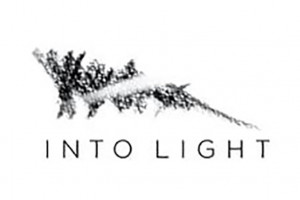 The national nonprofit organization INTO LIGHT, which is dedicated to reducing the stigma and shame associated with drug addiction through the power of art, will bring its exhibit to the Malone Art Gallery (MAG) during the winter of 2021. INTO LIGHT aims to share exhibits in every state of the United States, and university partnerships create forums for sharing stories, providing support, and offering education and activities that address the drug epidemic. The purpose of the INTO LIGHT project is to honor the lives of those who have died from drug addiction in their entirety, rather than defining these lives only by the disease of addiction and their cause of death.
Since INTO LIGHT'S founding, exhibits have been curated in Maryland and North Carolina. Each exhibit has forty-one (41) entries, one for each person who dies in the U.S. every five hours from drug overdose according to founder and executive director Theresa Clower. Clower's son Devin died in 2018, and returning to her artistic roots helped her begin to grieve the loss of her son.
Canton artist Heather Bullach '11 will contribute to Malone's exhibit by drawing twenty-one (21) original graphite portraits of individuals from Ohio who have lost their lives to drug addiction. Clower will draw the other twenty (20). Additionally, INTO LIGHT writers create a narrative about each loved one that shows them as remembered by their nominator: in darkness and in light.
"There's something really impactful about a hand-drawn portrait in itself, and the whole idea of erasing the stigma and bringing honor to these individual lives makes the impact even more so," Bullach told the Canton Repository. "It's really rewarding to hear responses from family members after they're shown the finished portraits."
The INTO LIGHT exhibition is coming to Malone through a connection to former Canton resident Barbara Francois, a member of INTO LIGHT's Board of Directors and narrative writer. Francois' son, Christian Harwell, introduced Clower to MAG Curator Michele Waalkes '07. The exhibit will be funded in part by the Ohio Arts Council and Arts in Stark.
"The Malone Art Gallery is so grateful for the opportunity to host this meaningful exhibit of intimate, hand-drawn portraits," said Waalkes. "Viewers can see the beautiful humanity and complexity of each individual life, rather than the stigma of drug addiction. We hope that this exhibit will spark important dialogue about mental illness and addiction at Malone, in Stark County, in Ohio, and beyond."
The original, framed portraits, along with a catalog containing the portraits and narratives from the exhibit, will be presented at a "gifting gathering" to be held at the conclusion of the exhibit.
INTO LIGHT at Malone will be on display January 4 to February 12, 2021. In-person viewing of the exhibit is possible with proper face coverings, social-distancing, and reduced capacity required. Throughout the duration of the exhibit, videos featuring the portraits will also be available to view on the MAG's Facebook page. These videos will include the accompanying narratives about each portrait subject.