Jennifer Webb named as new Chair of the Department of Education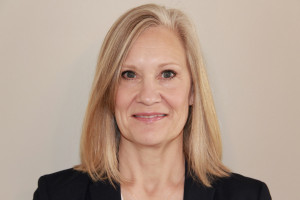 Jennifer Webb has been named Chair of the Department of Education at Malone University. She previously worked in Malone's education department reviewing and updating all accreditation program requirements, both state and national, to ensure students can obtain their teaching licenses and a classroom position of their choice.
Before coming to Malone, Webb taught students with disabilities in grades K-12 and taught education courses at both Walsh University and Kent State Stark. In addition to her service in higher education, Webb is currently the Chair of the Board for Lighthouse Ministries and serves Ohio as the Chair of the Council for Exceptional Children.
"I began my career in education because I love teaching and motivating individuals to learn," said Webb. "Transitioning from school-age students to college students was a natural fit for me. I realized the need for effective teachers and I hope my experience can influence and inspire our college students as they prepare for their careers. I am excited about stepping into a leadership role at Malone to provide stellar preparation for pre-service teachers who will move on and make an impact for generations to come."
Webb received a bachelor's degree in education from Purdue University and a master's degree from Valparaiso University in special education. She will graduate with a Ph.D. from Kent State University in special education in August after defending her dissertation on May 8.