Lessons in Leadership
In many ways, Alex Steinmetz '13 is a role model for Malone University students.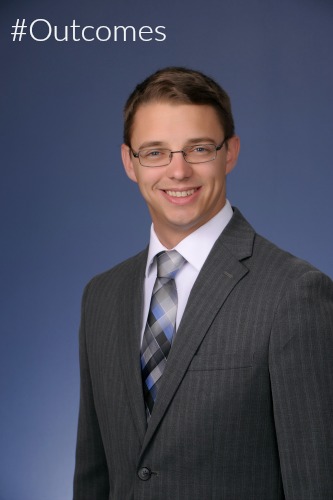 He recognized the value of and pursued an internship opportunity, knocked the internship out of the park, and was hired full-time shortly after graduation. He is now a proud employee of TimkenSteel Corporation, where he serves as a compensation analyst in the department of Organizational Advancement. His tasks are human resources-related, but he uses his math and business background frequently to help set the compensation structure for TimkenSteel employees.
Steinmetz credits much of his success to time spent with faculty he built relationships with while he was a student.
"Malone professors really take time to invest in their students and show that they care," he said. "Dr. Calderhead is just one example that comes to mind. I spent countless hours in his office after class, trying to grasp difficult material and diving deeper with him from all angles so I understood the content fully. I can't thank my professors enough for being such great educators and going the extra mile for us."
Steinmetz was as involved outside the classroom as he was in his studies. He played tennis for four years and served as an assistant coach during his fifth year on campus. He was a resident assistant as well as a course assistant, a math tutor and a student worker in Admissions, all while balancing his internship at Timken.
All of these were lessons in leadership before he walked across the commencement stage.
"Malone prepared me for my career by teaching me how to think critically, which is a life skill that I will carry with me always," he said. "I go through my days now trying to continue what I learned and focus on Christ in all that I do. Malone was a great fit for me and I am very thankful that God directed my path there."