Malone launches Youth on the Way Leadership Academy
The Malone University Department of Bible, Theology, and Ministry launched the Youth on the Way Leadership Academy during the summer of 2018, made possible by a $291,974 grant from the Lilly Endowment Inc.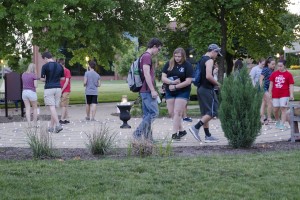 The Academy is a week-long summer experience designed to help high school students deepen their understanding of vocation and calling, explore ministry careers, and to develop as Christian leaders.
The grant is part of the Lilly Endowment's High School Youth Theology Initiatives (HSYTI), which seeks to encourage youth to explore theological traditions and examine how their faith calls them to lives of service.
"Colleges and universities are well-positioned to reach out to high school students in meaningful ways," said Christopher Coble, vice president for religion at the endowment. "They have outstanding faculty in theology and religion who know how to help young people explore the wisdom of religious traditions and apply these insights to contemporary challenges."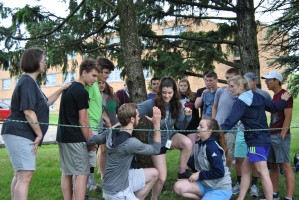 Youth on the Way provides leadership training activities, intensive teaching of scripture and its historical interpretations, field trips to explore the intersection of faith and work, theological reflection, and worship to encourage deep consideration of God's calling.

"The Academy is for students entering 10th through 12th grade who are already leaders in their youth groups, who want to know more about how God is calling them to live out their faith in the world. They may be thinking about ministry as a career, or they may simply be thinking about what it means to be a Christian leader in whatever profession they choose," said Program Director Suzanne Nicholson, professor of biblical studies at Malone.

Participants in the Academy are now working with a leader in their home church to develop and execute a service project to benefit the local community, as means to celebrate and reflect upon what they learned during their week on campus.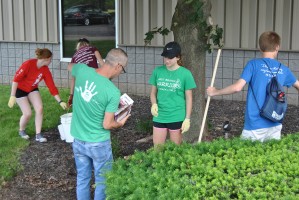 "We talked all week about their calling and their gifts and graces for leadership and ministry," Nicholson said. "Now, a mentor in their home church will help them complete a service project so that they continue to process what they learned during the Academy. Many times when students go to a camp, they have a 'mountain top experience' then return to the real world and question their closeness to God in everyday life. It's our hope that this service project will lead them to continue thinking about what God has called them to do on behalf of their church, family, and community. It is a wonderful opportunity for youth to think deeply about God's redemptive story and their place in it."

Current Malone students and recent graduates served as camp counselors ("Academy Guides") for the week, modeling leadership and learning to their participants in all activities.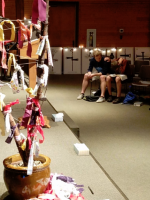 "I really enjoyed the opportunity to work with our campers, or 'explorers' as we call them, because I could see firsthand how God prompted growth in them throughout the week," said Kyle Shepherd '20. "In our small group discussions and even during our meals, I got to play a small part in nurturing the next generation of Christian leaders and it was so gratifying to watch them engage with God and one another. It was also an awesome opportunity for me to grow as a leader and prepare to take the next steps in my career."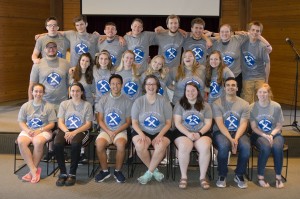 The Youth on the Way Leadership Academy will return June 9-14, 2019. Church leaders and prospective participants can learn more by contacting Suzanne Nicholson, Ph.D. directly.

Lilly Endowment Inc. is an Indianapolis-based, private philanthropic foundation created in 1937 by three members of the Lilly family -- J.K. Lilly Sr. and sons J.K. Jr. and Eli -- through gifts of stock in their pharmaceutical business, Eli Lilly and Company. While those gifts remain the financial bedrock of the Endowment, the Endowment is a separate entity from the company, with a distinct governing board, staffand location. In keeping with the founders' wishes, the Endowment supports the causes of community development, education and religion and maintains a special commitment to its hometown, Indianapolis, and home state, Indiana.