Malone ranks one of the best online counseling degree programs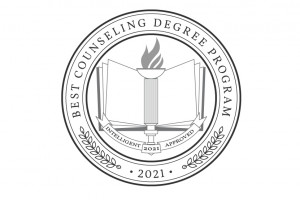 Malone University's online graduate program in Clinical Mental Health Counseling was recently recognized as one of the Best Online Counseling Degree Programs by intelligent.com. 1,200 accredited colleges and universities were assessed and rankings were based on course offerings, cost, flexibility, and reputation in the field.
Christina Schnyders, director of the graduate program in counseling and human development, was made aware of this accomplishment via email which said, "This past year has been unprecedented due to the current global events placing greater importance on the online learning experience. Thank you for continuing to provide top quality education and achieving excellence to our future and present students in the online community."
Malone's online Master of Arts in Education – Clinical Mental Health Counseling degree offers students the chance to build on their experience as mental health professionals and advance their careers. The program uses a holistic approach to care, combining quality clinical training and a curriculum grounded in the spirit of the Christian faith. Learn more at online.malone.edu.
Intelligent.com provides unbiased research to help students make informed decisions about higher education programs. The website offers curated guides which include the best degree programs as well as information about financial aid, internships, and even study strategies.